Dreaming of bright blooms, palms, that classic vintage caravan and an atmosphere that gets your guests dancing the night away? Your dreaming of the perfect Gold Coast wedding. 
The Gold Coast is packed with amazing venues that can bring your wedding fantasy to life. Whether you are a Gold Coast local wanting to celebrate all things that make the Gold Coast home or planning a destination wedding and wanting to get a little taste of all things GC, there are some great wedding ideas for you.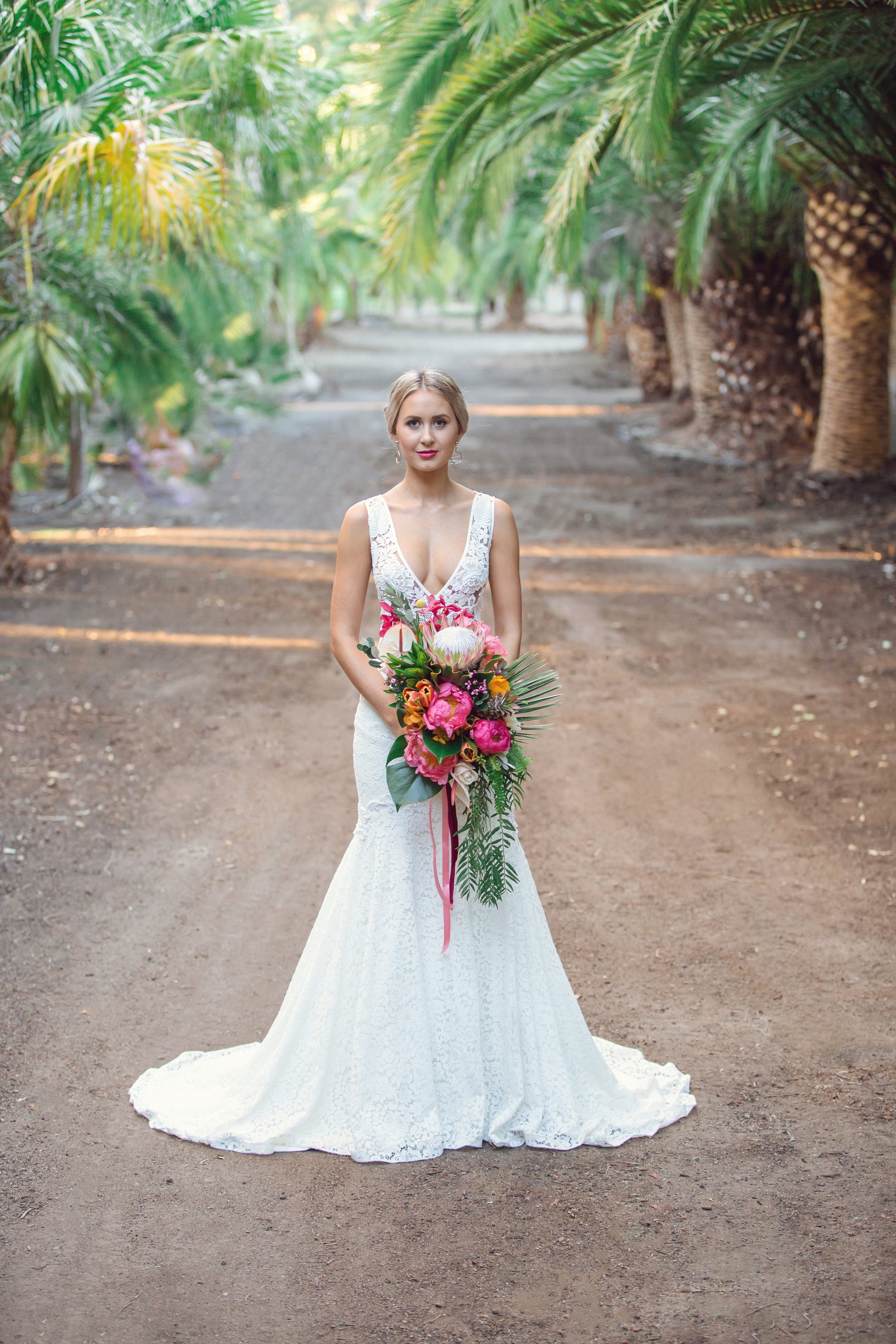 Picking a perfect venue on the Gold Coast is tricky, you are simply spoilt for choice. From gorgeous beach weddings to country barns and all the palm trees in between, there is a venue to suit any brides pinterest board.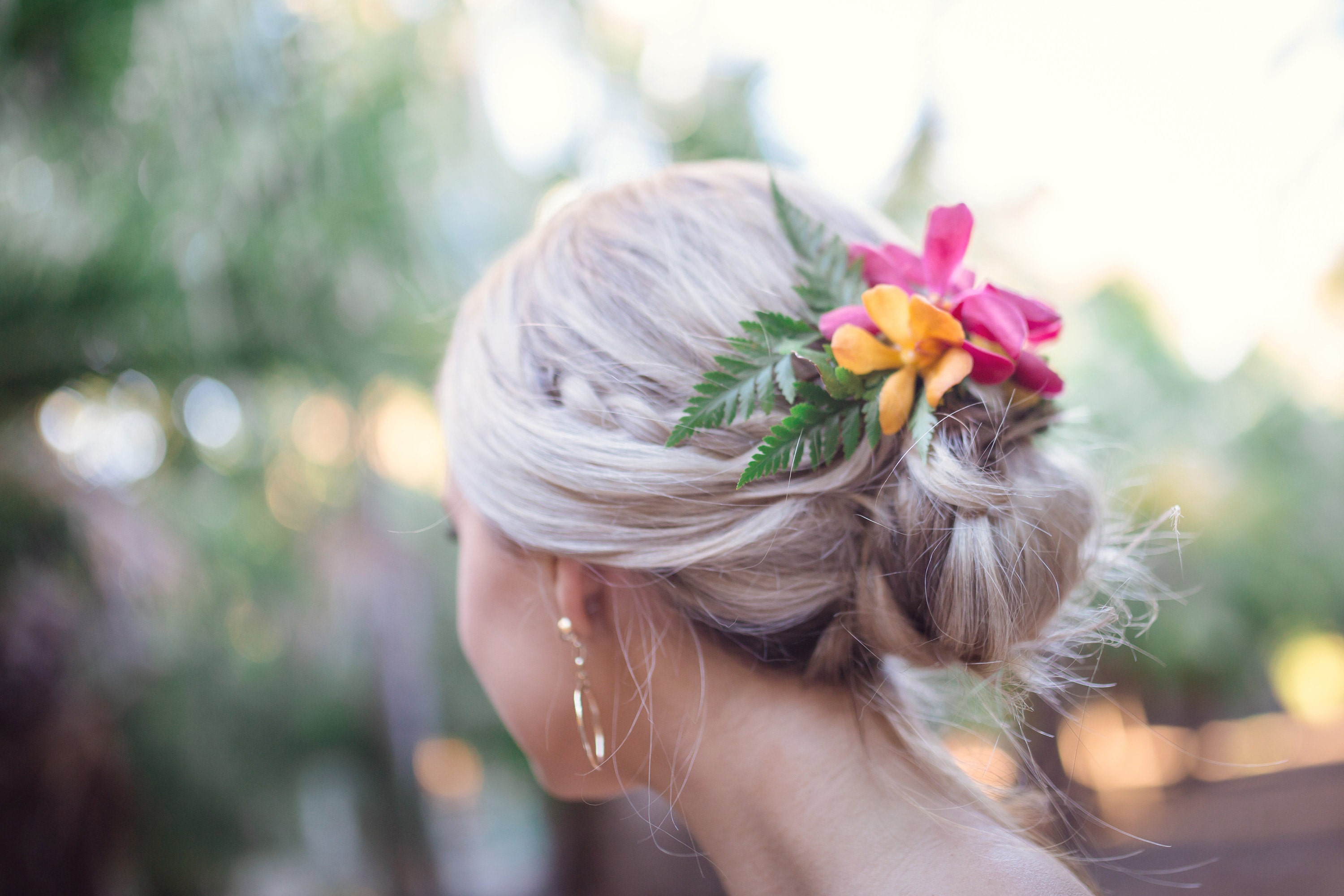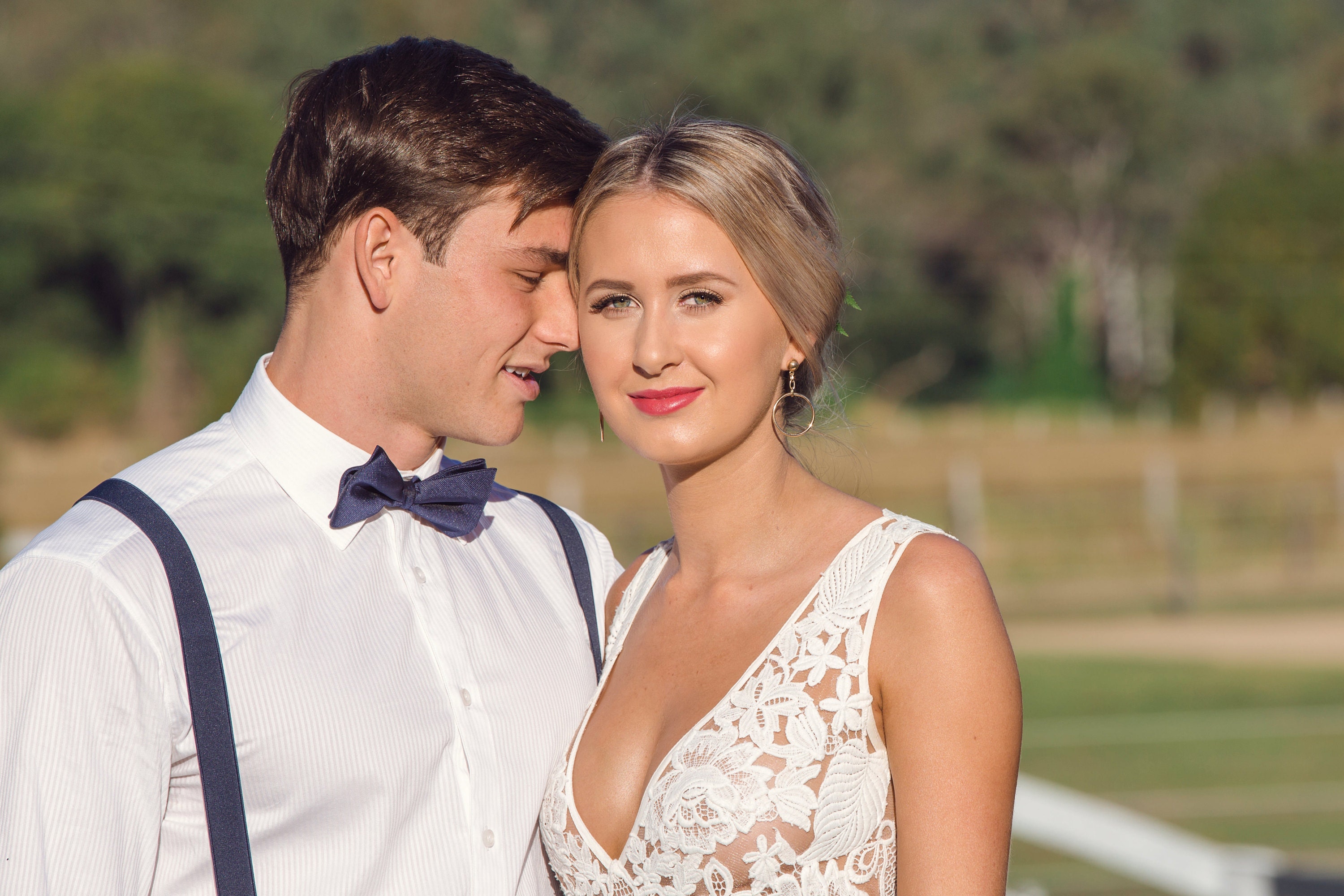 Our bride (Model:  Emily Venz) looks simply stunning set amongst the lush green rows of palms at Tamborine Palms, dressed in Pearl Bridal with the bright and bold blooms of Botanic & Bloom Floral Design.   She is sure to make an entrance and a statement on her day in white lace contrast by the electric pinks and oranges of the floral arrangement.   Our brides hair and makeup continue the theme of relaxed elegance and the look is complete with matching florals. (Hair and makeup by:  Lainie Hogan Make-up)
Add a little touch of that vintage romance to your day and dress your man in style with a touch of old fashioned daper.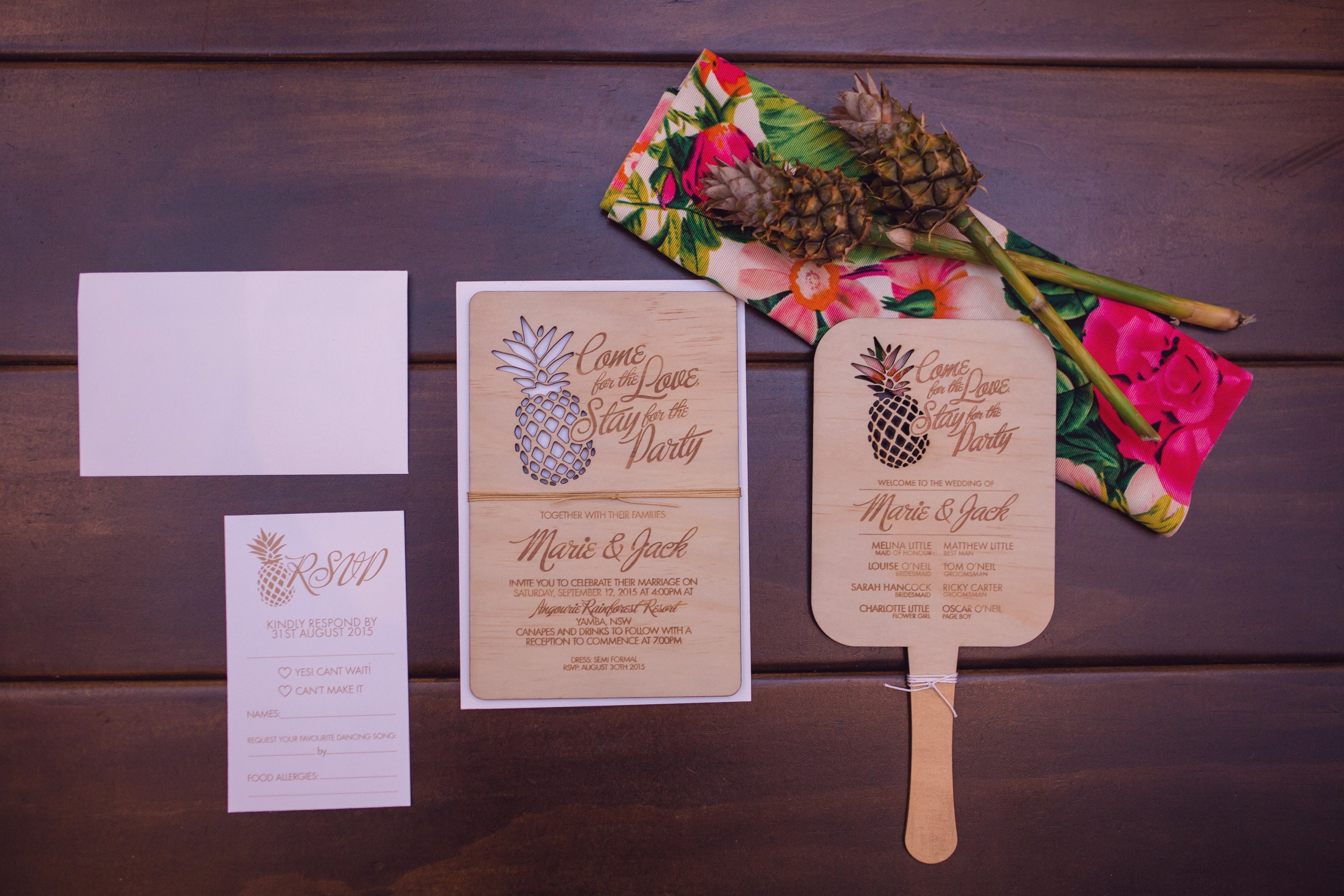 When planning this big day, your theme/mood board are announced when you send your wedding Invitations to your guests. This theme and style will most likely follow through the finer touches of your day. Choose stationery that reflects your personality, unique wedding venue or theme. Stationery is no longer limited to paper with some gorgeous options now in timber and acrylic. 
Our Pineapple stationery suite is laser cut from timber with gold string and matching stationery elements. (The Rustic at Heart)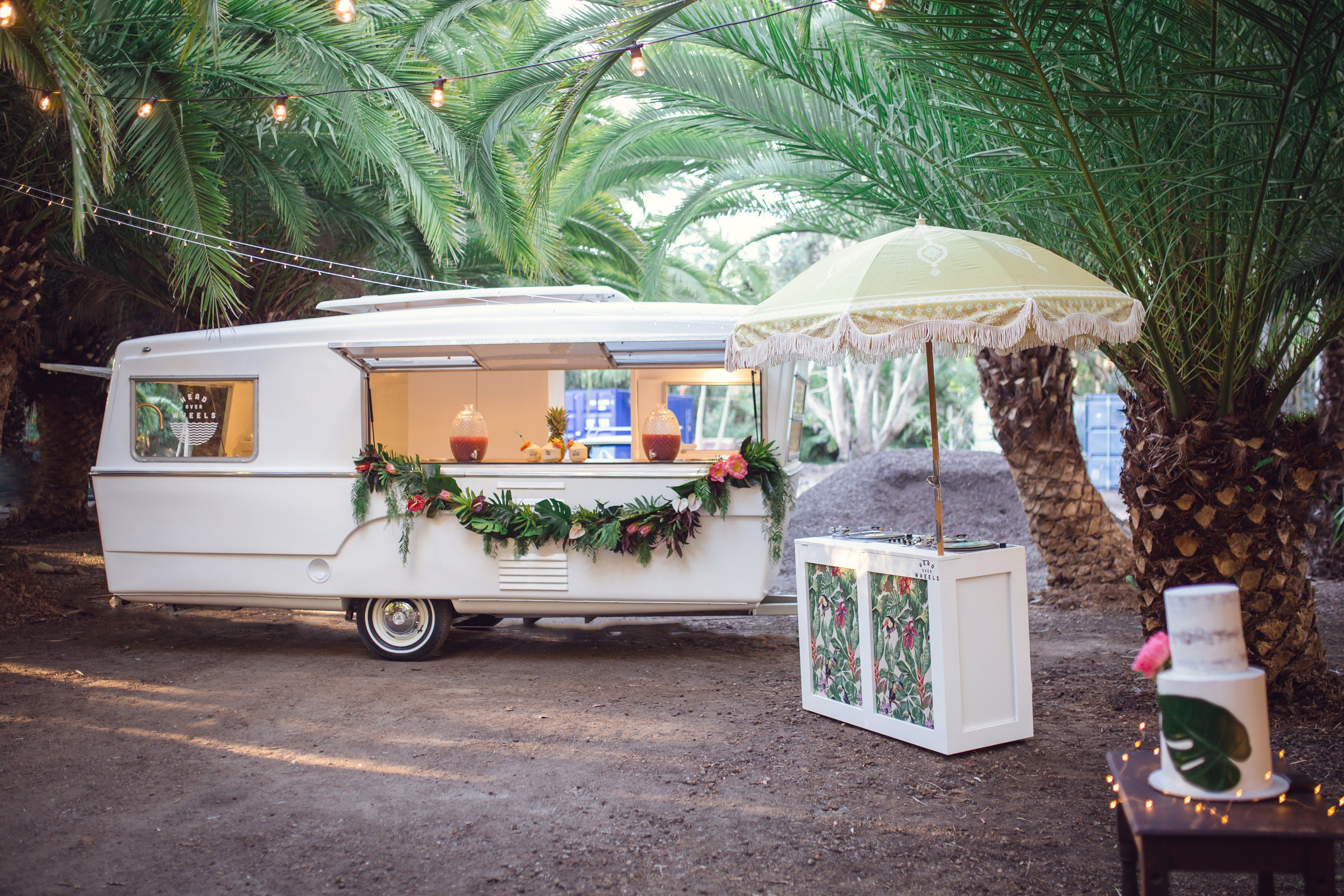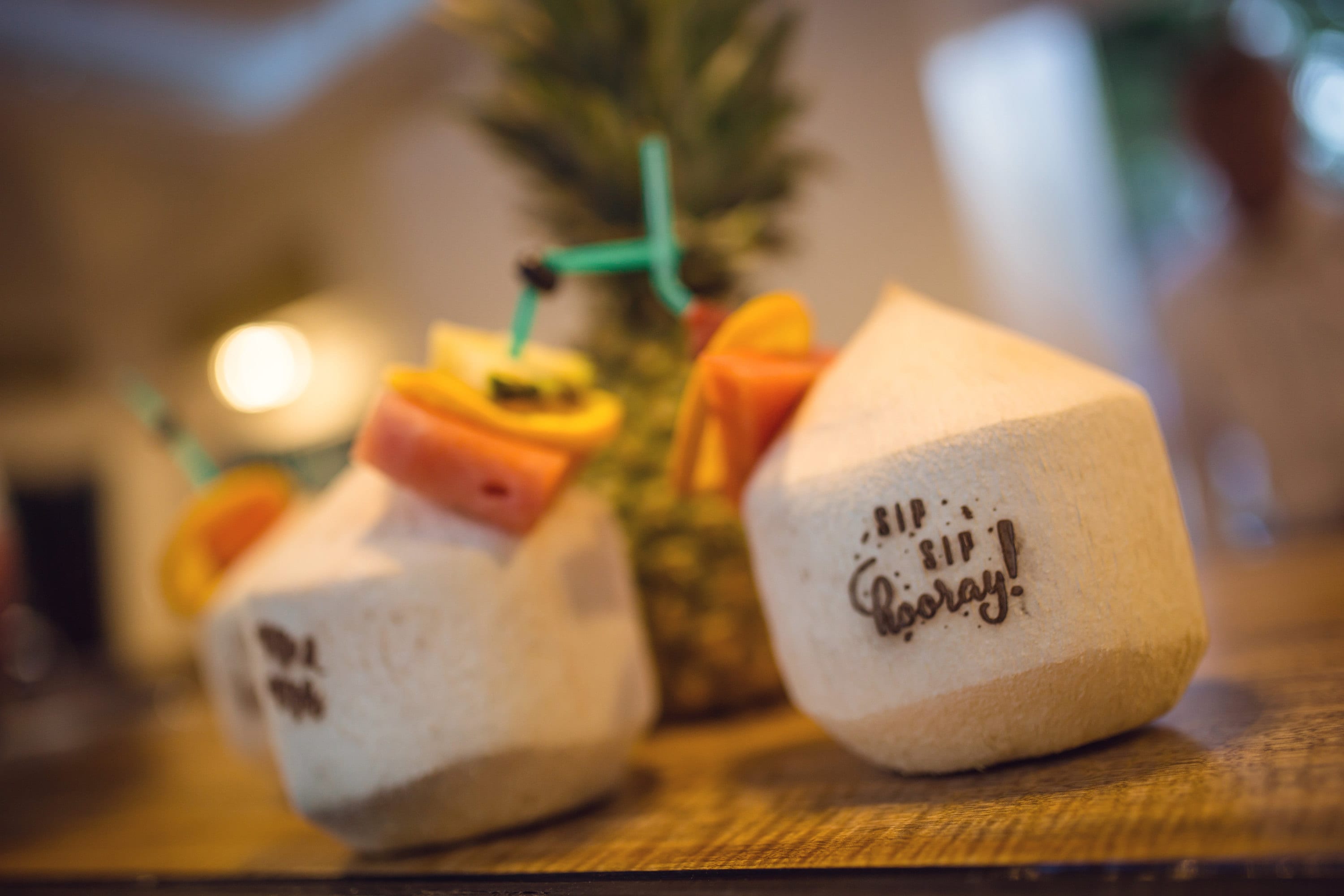 Head Over Wheels, car and caravan are a sure thing to get your guests in a mood to relax and celebrate. Style with gorgeous summer blooms, large punch jars and the very clever, very quirky engraved Coconuts from Studiot55 and you have yourself a party starter.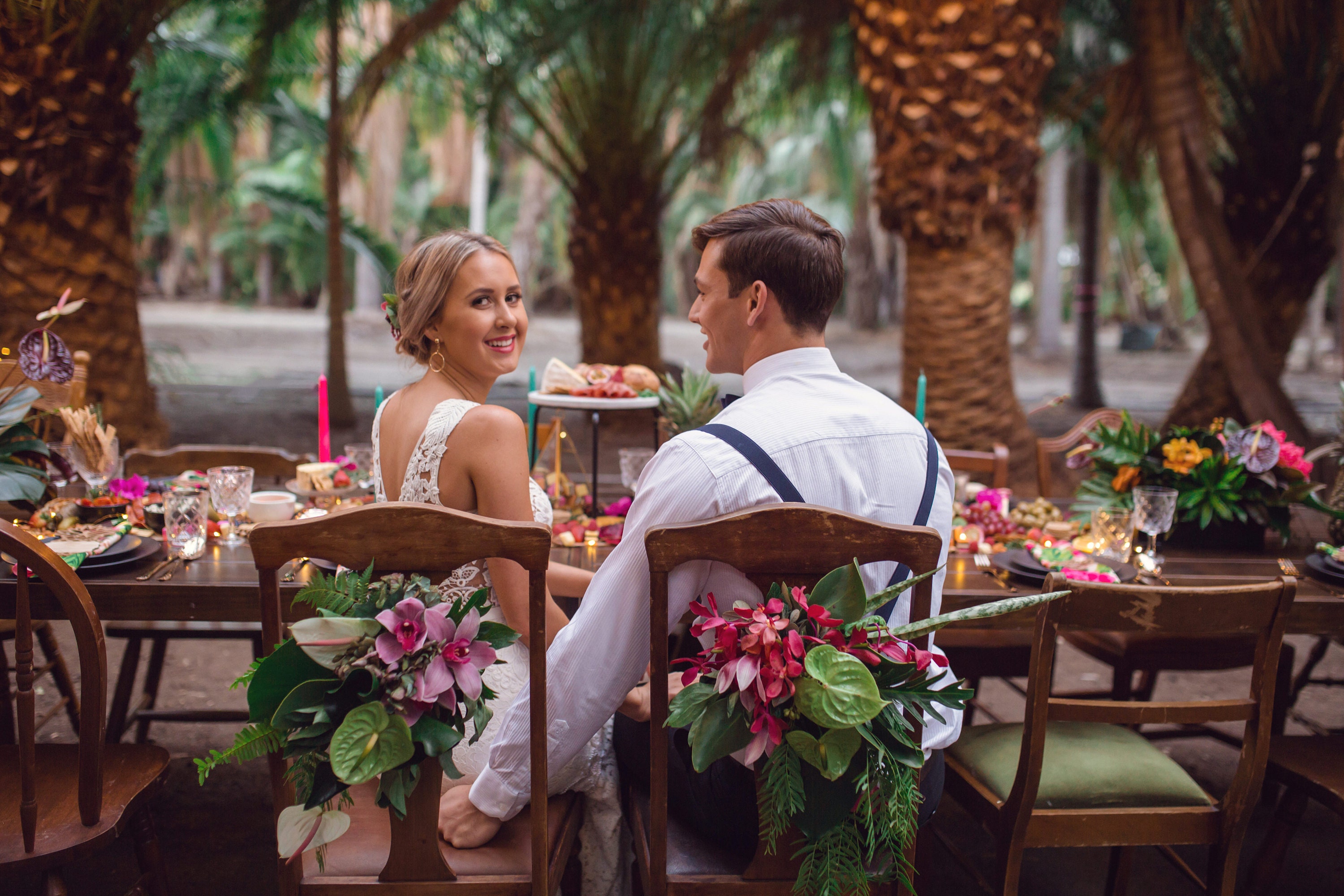 When your guests take a seat to enjoy your reception, you will be front and centre. These gorgeous arrangements of summer flowers on dark timber chairs create a perfect mix of Vintage and Tropical for the Bride and Groom chairs. Furniture hired for our shoot was from Lisa at Secret wedding events. Chat to her about some options to suit your style. (Models:  Emily Venz &  Jack Jeffress)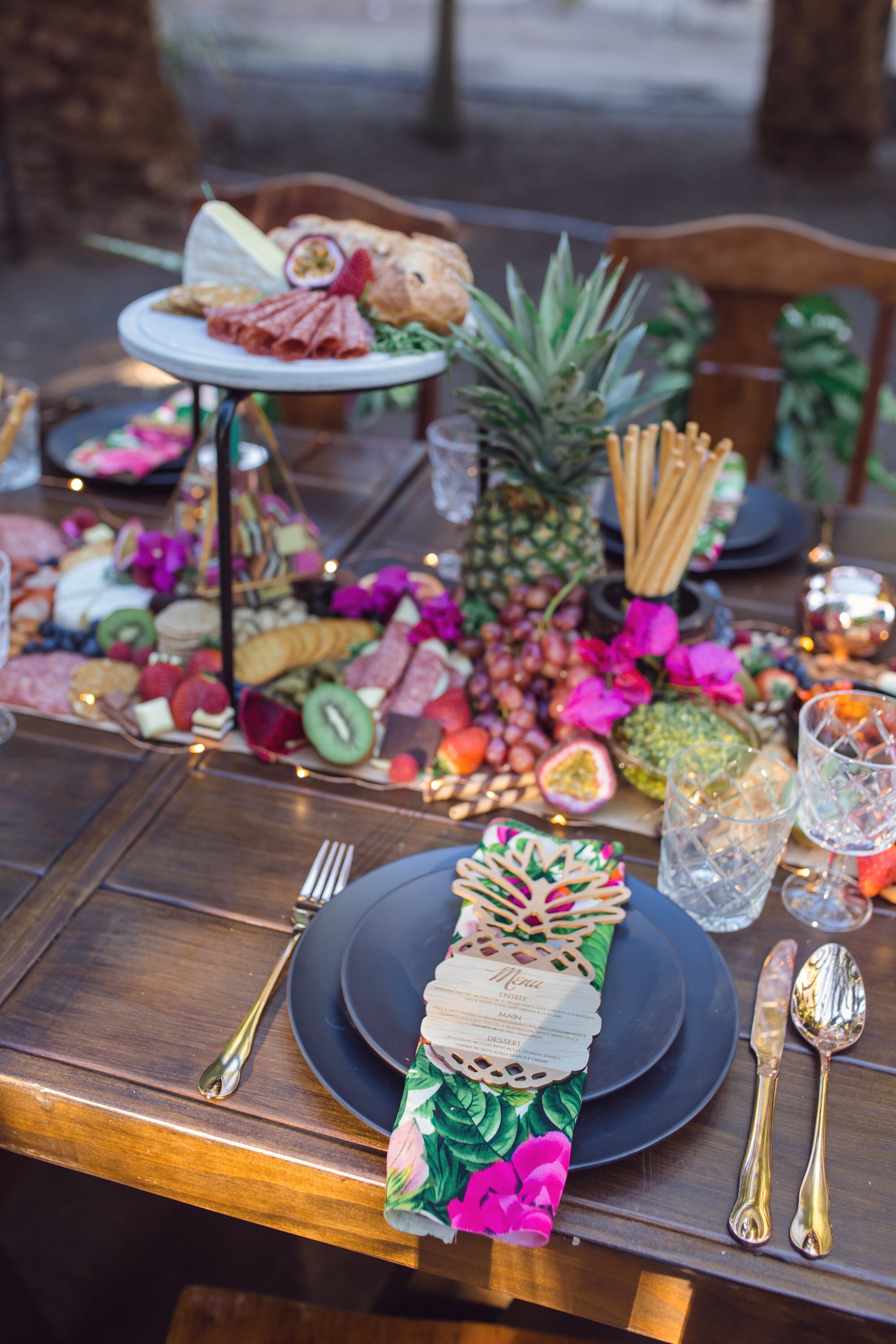 Those finer details we talk about are easily followed through your wedding day with all our designs transferable to all your wedding needs. Our laser cut timber and gold pineapple menus are highlighted upon tropical napkins and slate grey plates with gold cutlery. (Menus: The Rustic at Heart) (Styling by:  The Gold Coast Bride & Secret Wedding Events)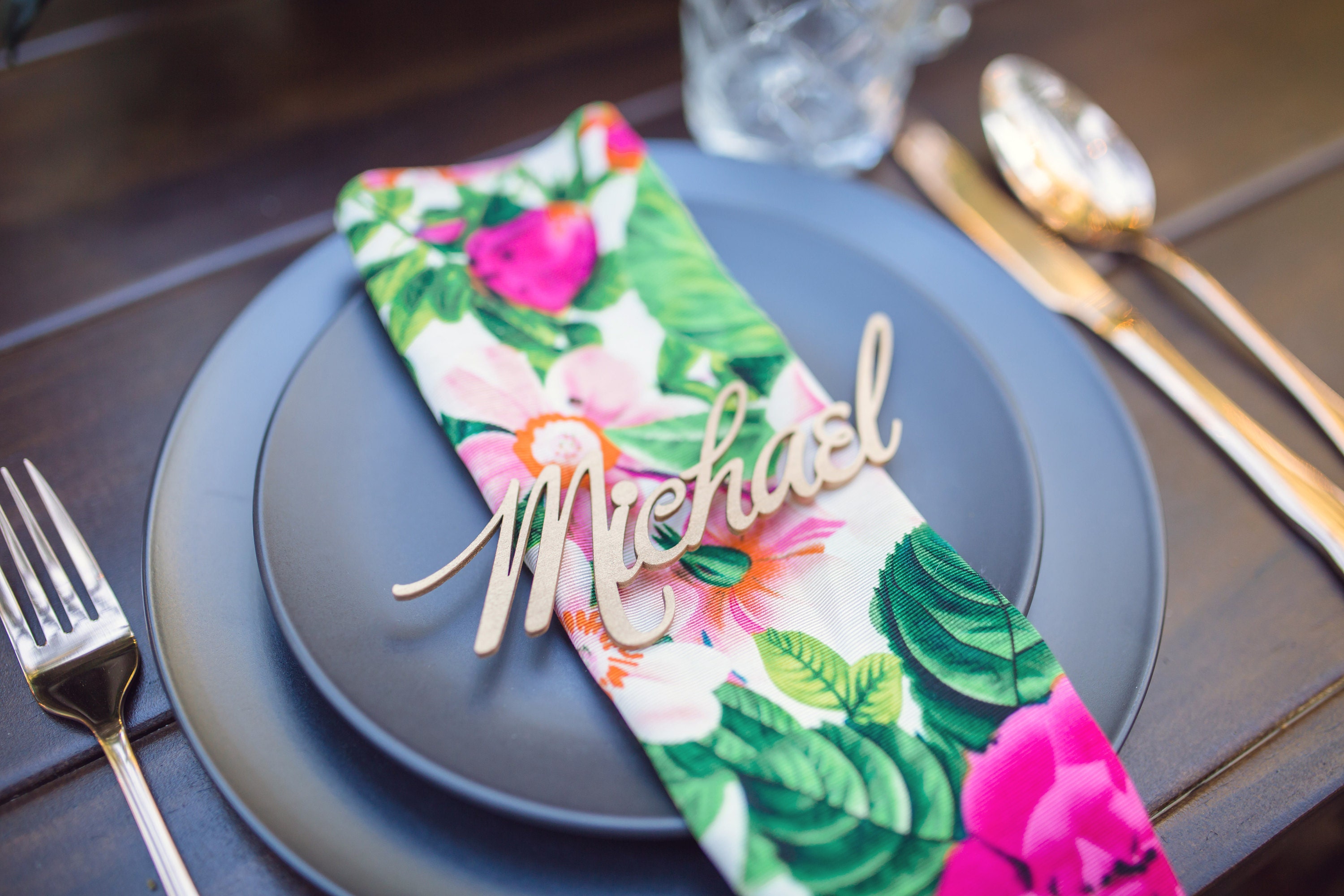 If your wedding day venue or tastes prefer a more modern approach to food like gourmet share platters, then show your guests there seat with gold laser engraved placecards. (Placecards: The Rustic at Heart)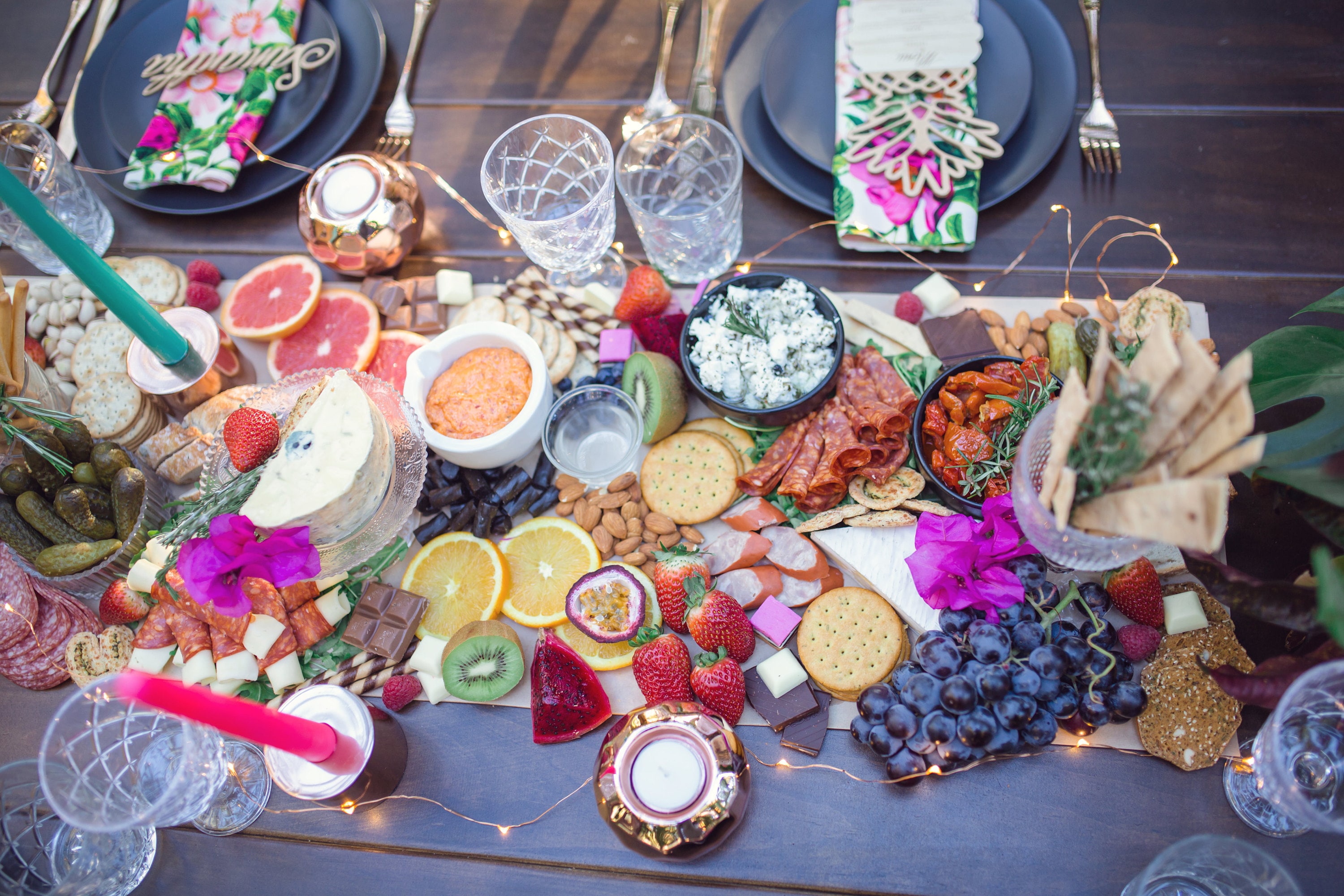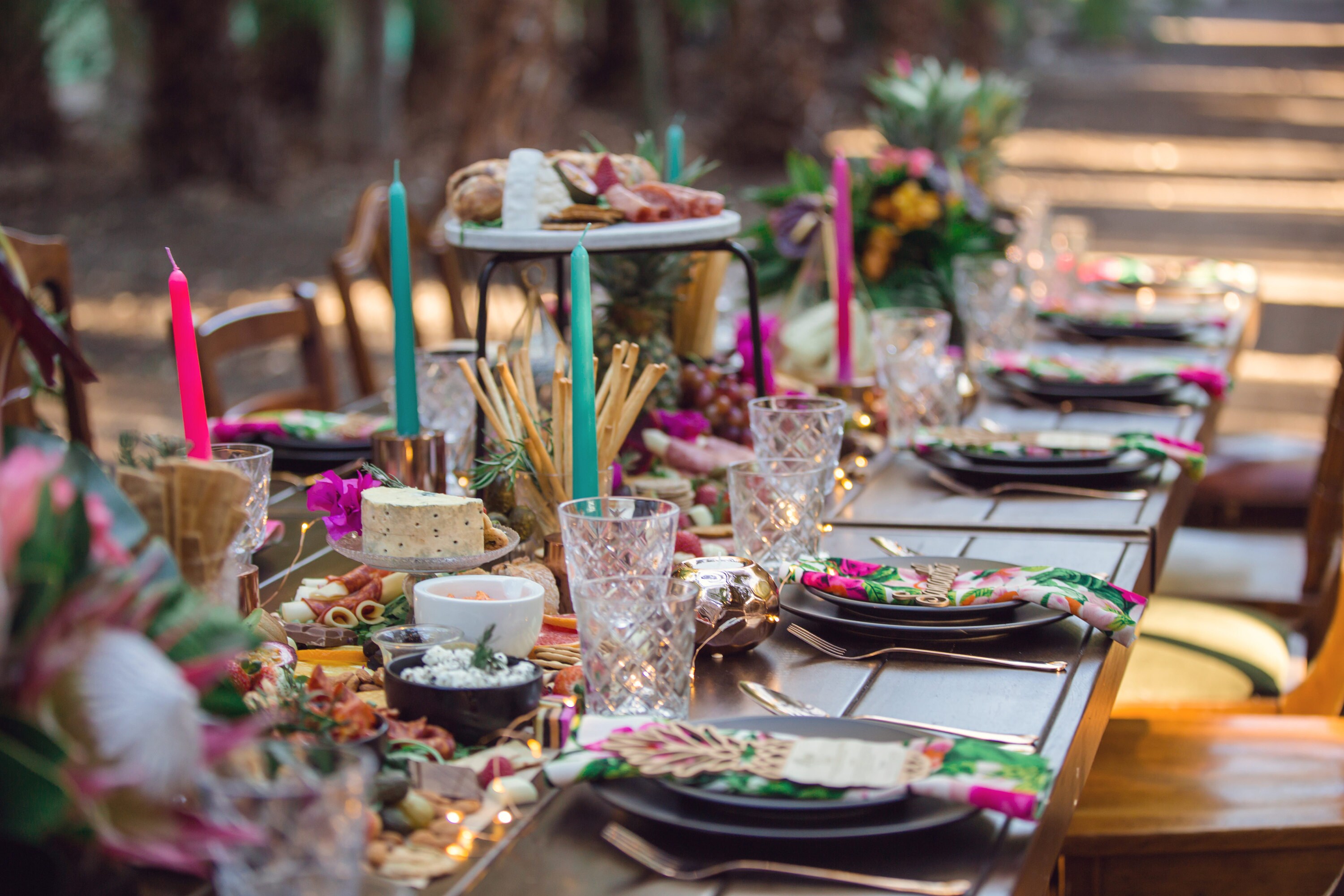 Gourmet platters are not only delicious, but they also look fabulous mixed amongst your table styling. Create one amazing setting that incorporates food, candle light and all things tropical. (Platters: Love Lane Platters)  (Styling by:  The Gold Coast Bride & Secret Wedding Events)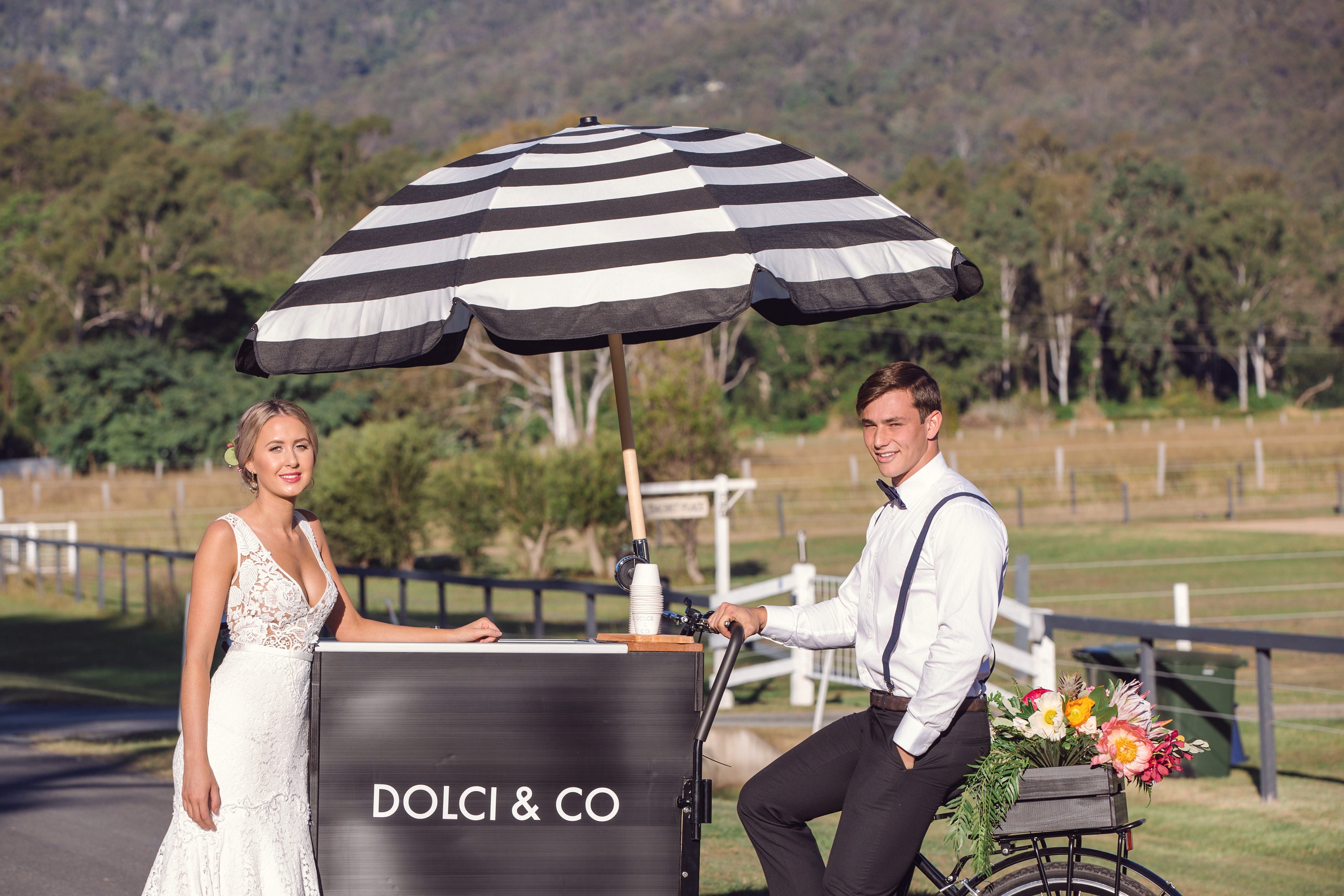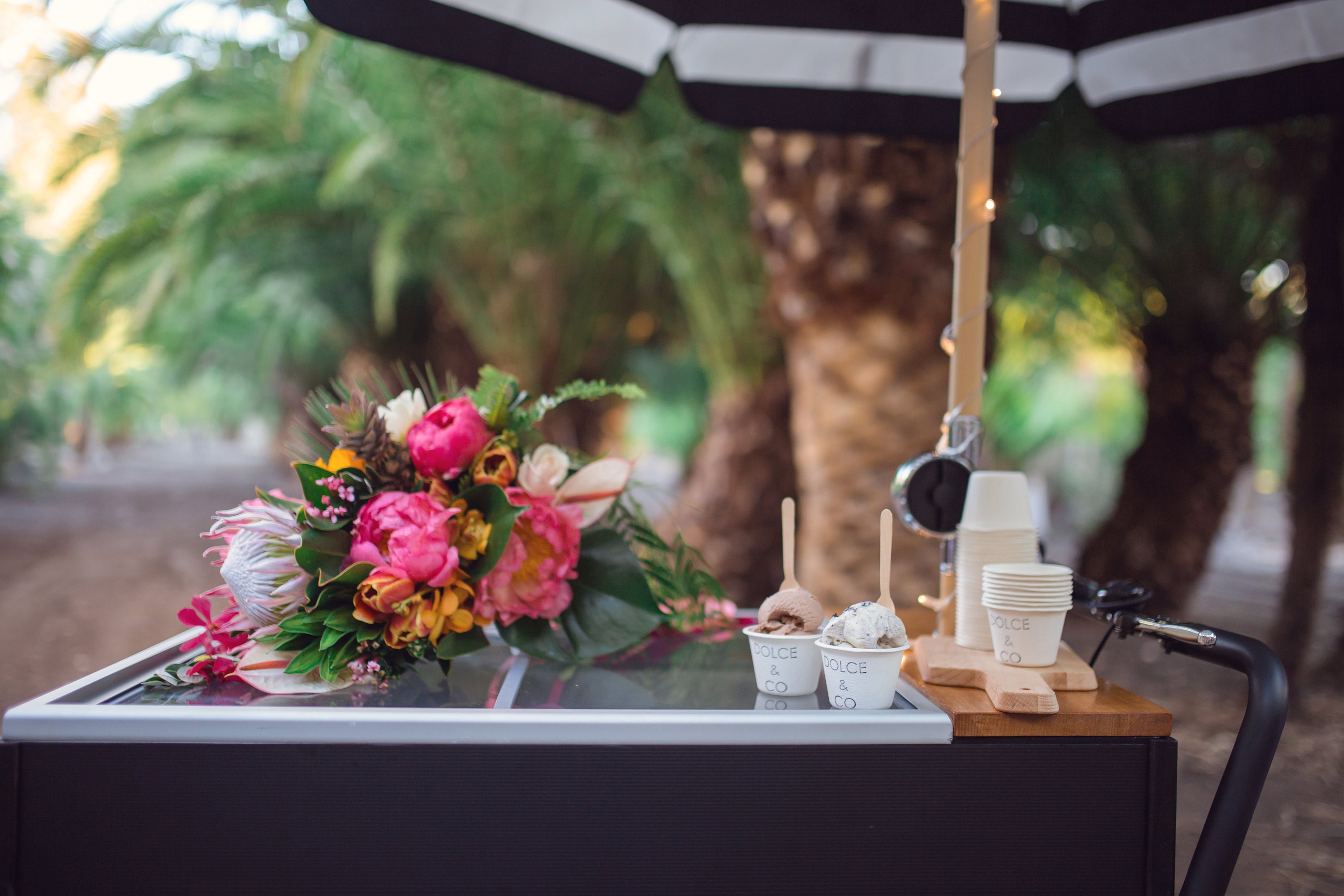 Everybody loves icecream! And everybody loves a food cart at a wedding. This gorgeous icecream bike by Dolci and Co is a perfect addition to your wedding day and cool treat for your guests. And there is  only one thing people love more than iceream, and that's cake! White frosting with those familiar tropical blooms in pink and orange are a perfect finishing touch to your wedding styling.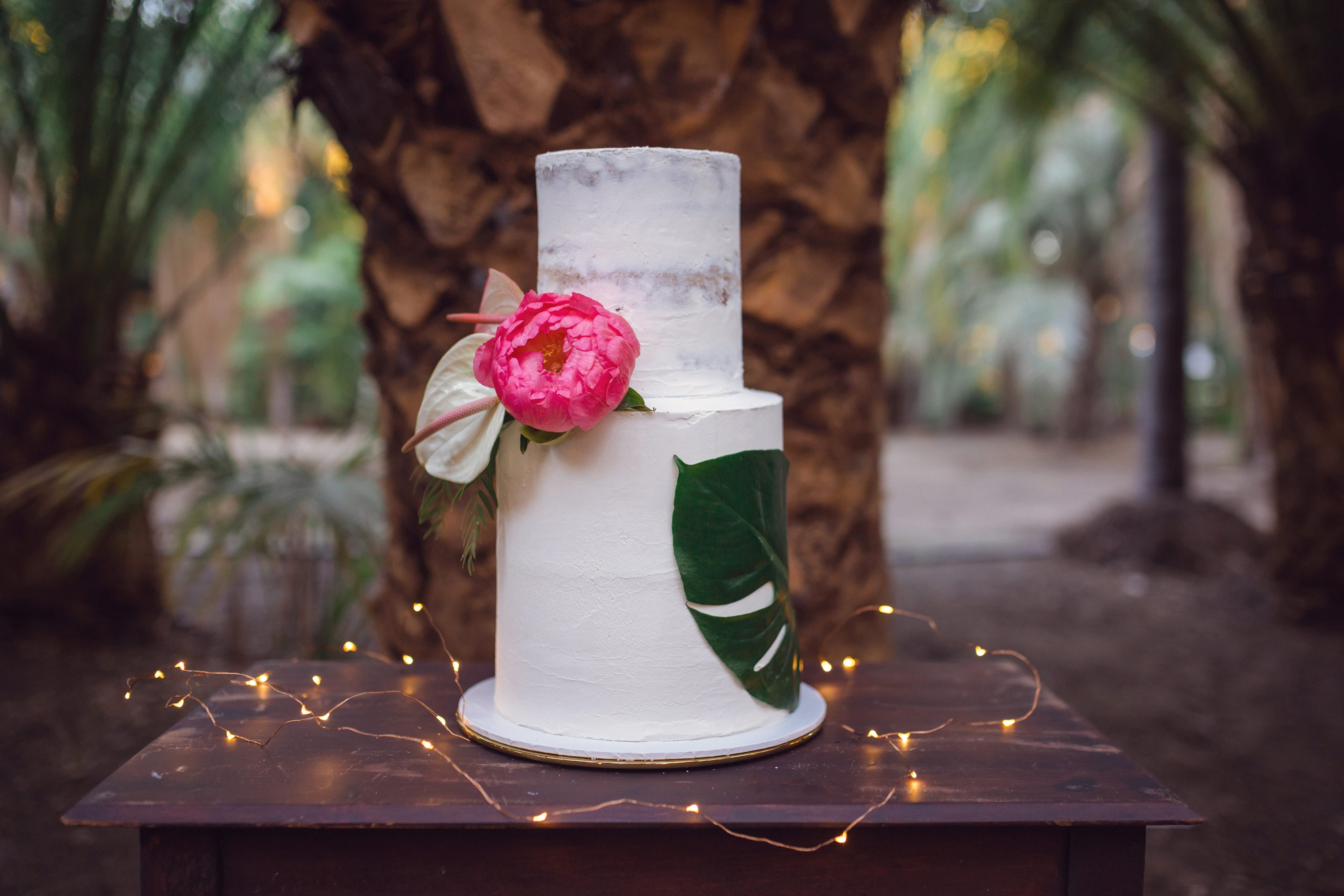 With so much magic and atmosphere you wont want to miss a moment or forget those coastal feels. Choosing a photographer to follow your day and celebrate the highlights is extremely important. All the magic of our shoot was captured by the talented Niki D Photography.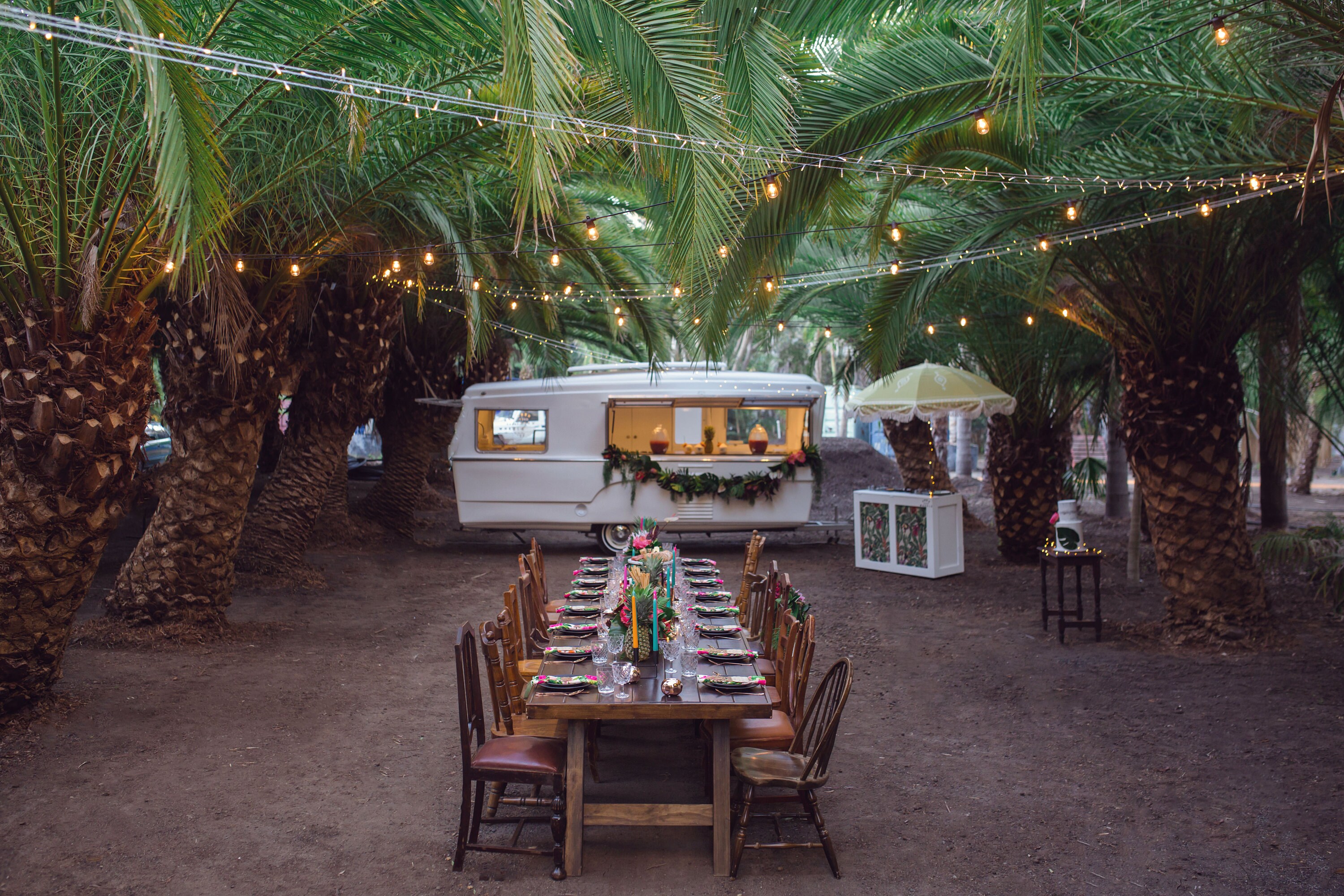 Creating a wedding that screams you and your partner will make your day so unique and memorable for you both and all your guests. It can be tricky but if you need a little help chat to Kate from The Gold Coast Bride for her guidance and expertise in pulling all these magic elements together. 
For full Vendor list from our shoot see below: 
Venue: Tamborine Palms  Stationery: The Rustic At Heart  Photographer:  Niki D Photography  Florist: Botanic & Bloom Floral Design   Cake: The Sweetest Dreams  Decor: Secret Wedding Events Decor: The Gold Coast Bride  Hair: Lainie Hogan Make-up Makeup:   Lainie Hogan Make-up  Male Model: Jack_jeffress   Female Model: Emily Venz     Dresses: Pearl Bridal   Coconuts: Studiot55  Ice Cream: Dolci and Co Platters:  Love Lane  Platters   Bar and Car:   Head Over Wheels