Weddings are a wonderfully romantic and exciting celebration, not just for the Bride and Groom but also for all the guests. 
They are sharing in the magic of your day, get to mingle, drink, dance and celebrate. After all the excitement of the ceremony and the romantic 'I do's' are over, as a guest I am always eager to get inside and see the tables, find my seat and continue the celebration.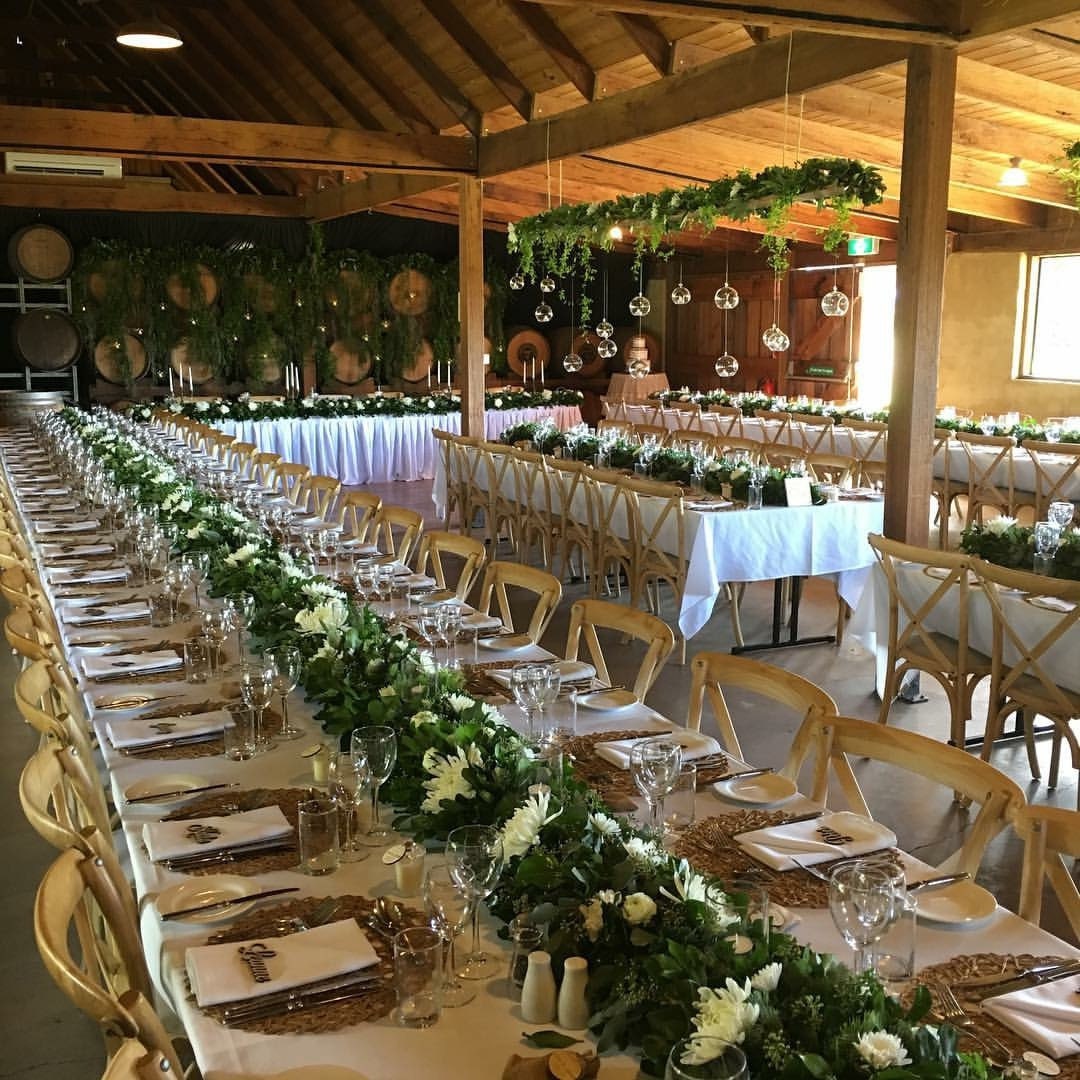 Finding your name printed or hand written on that place card and seeing who you will share the table with for the evening is always a bit of fun. 
Surprising your guests with a bit of a wow at their seat with a modern approach to place cards is easy with some of our wooden and acrylic options.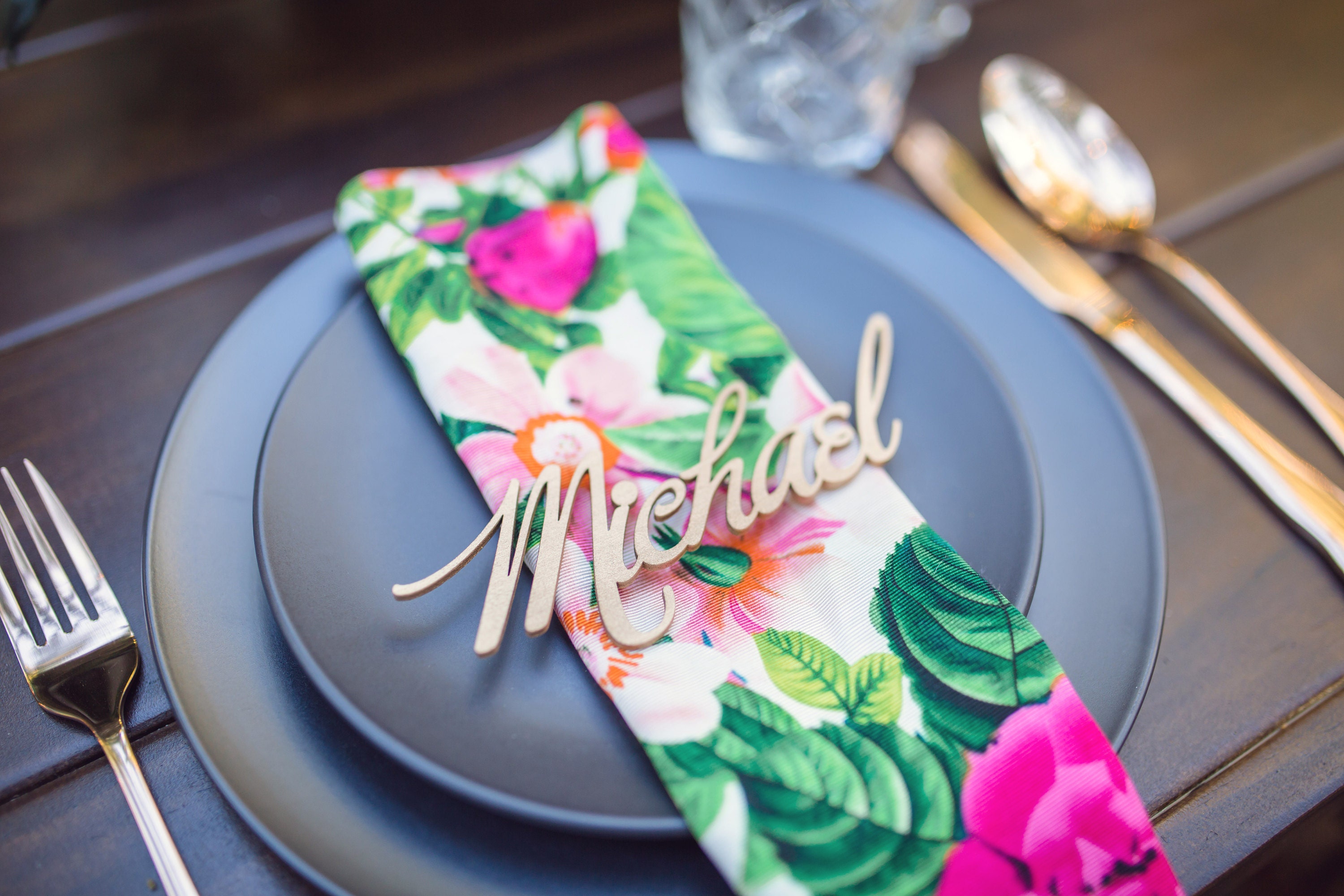 PHOTOGRAPHY: NIKI D PHOTOGRAPHY AND FILM
STYLING: GOLD COAST BRIDE + SECRET WEDDING EVENTS
Wooden laser cut placecards are a huge hit with guests. There are unique and a great keepsake and momento from your day. Available in raw timber, Gold and Silver metallic or Black and White, they are suitable for any theme and wedding venue. We have 9 fonts currently available to choose from to make sure they tie in perfectly with your existing stationery.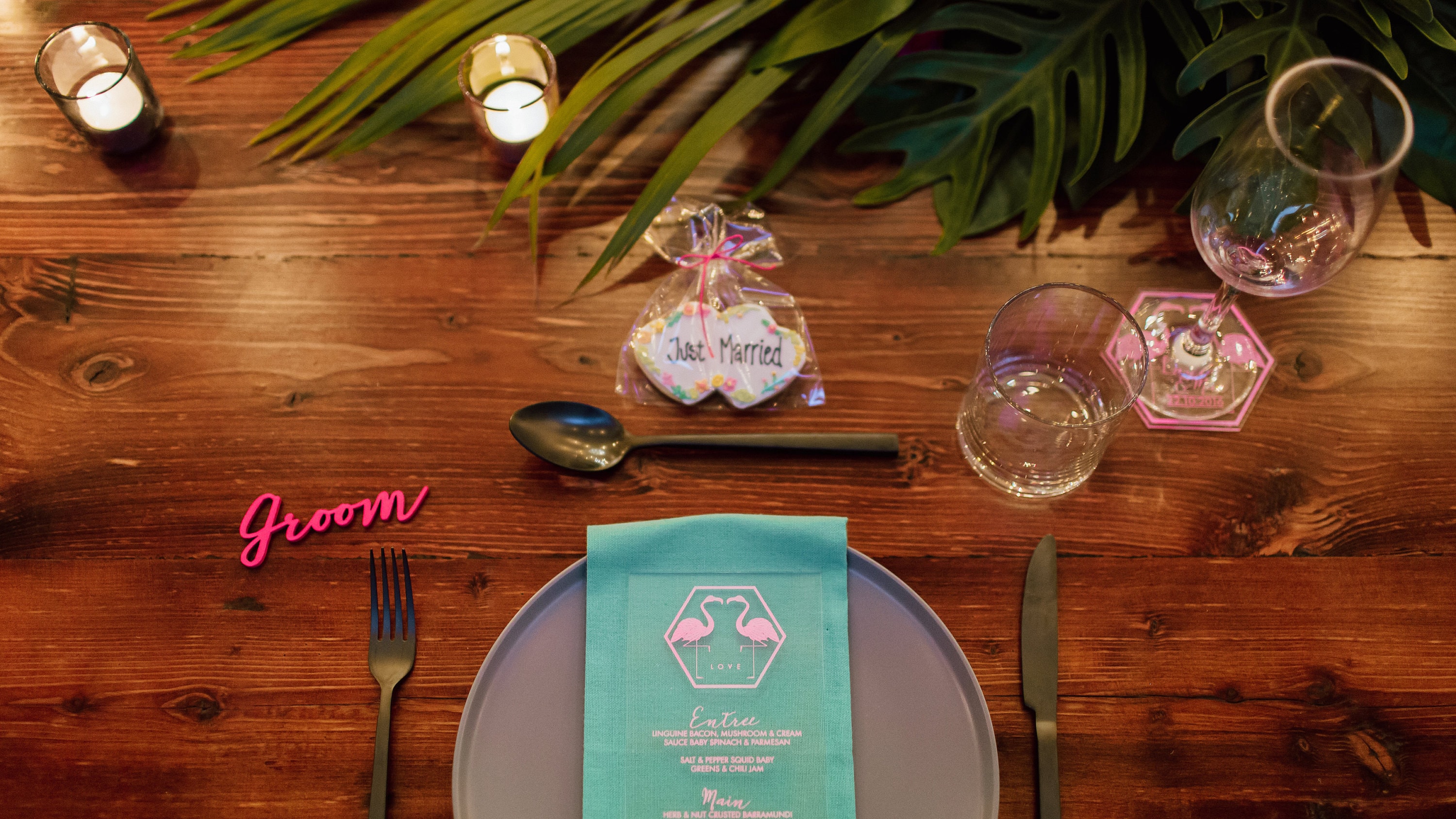 PHOTOGRAPHY: BULB CREATIVE
STYLING: EMERALD AISLE EVENTS
We are also happy to discuss custom colour options with you to ensure you create your desired feel and look for your tables.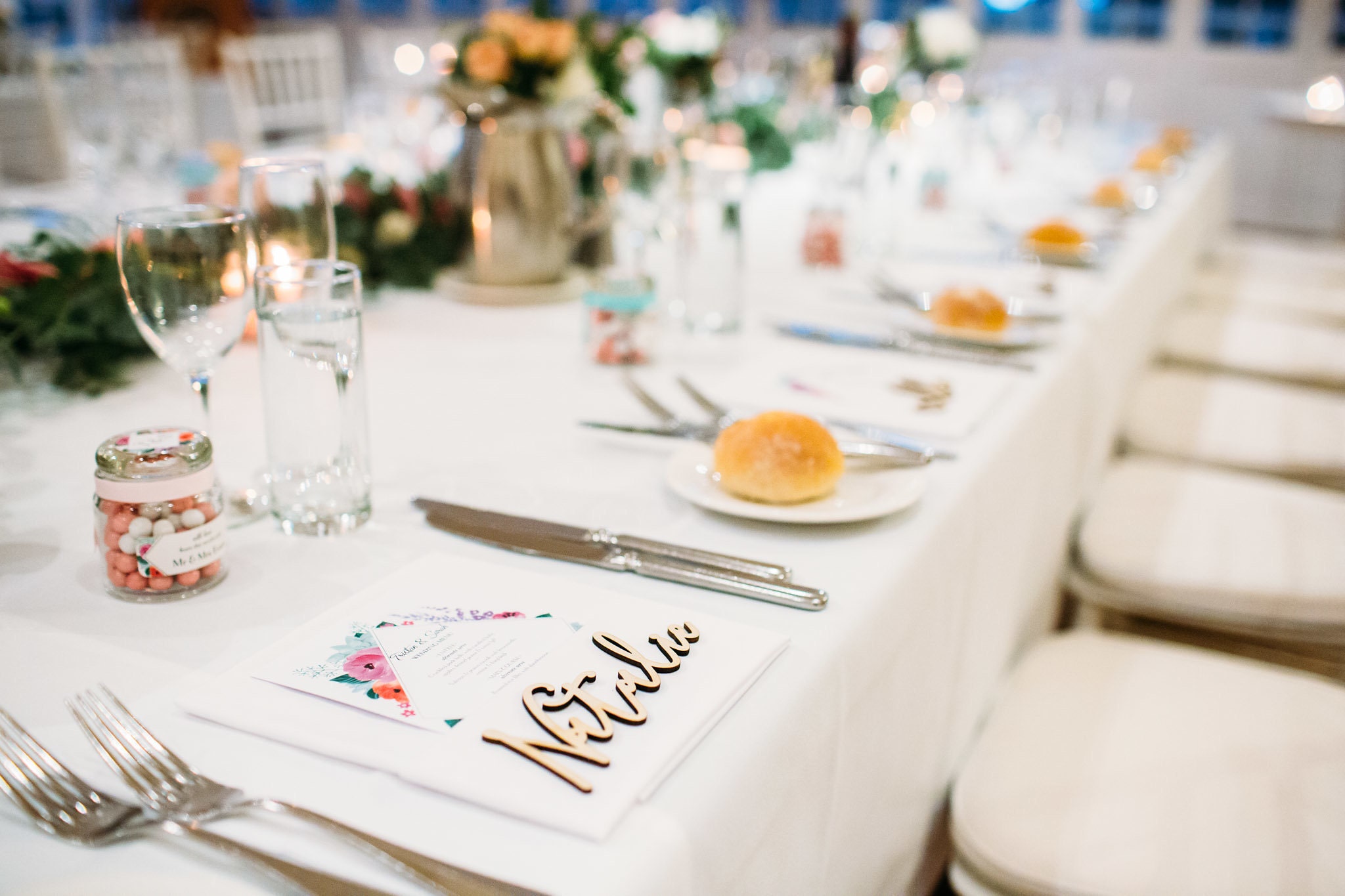 PHOTOGRAPHY: WILD FLOWER WEDDINGS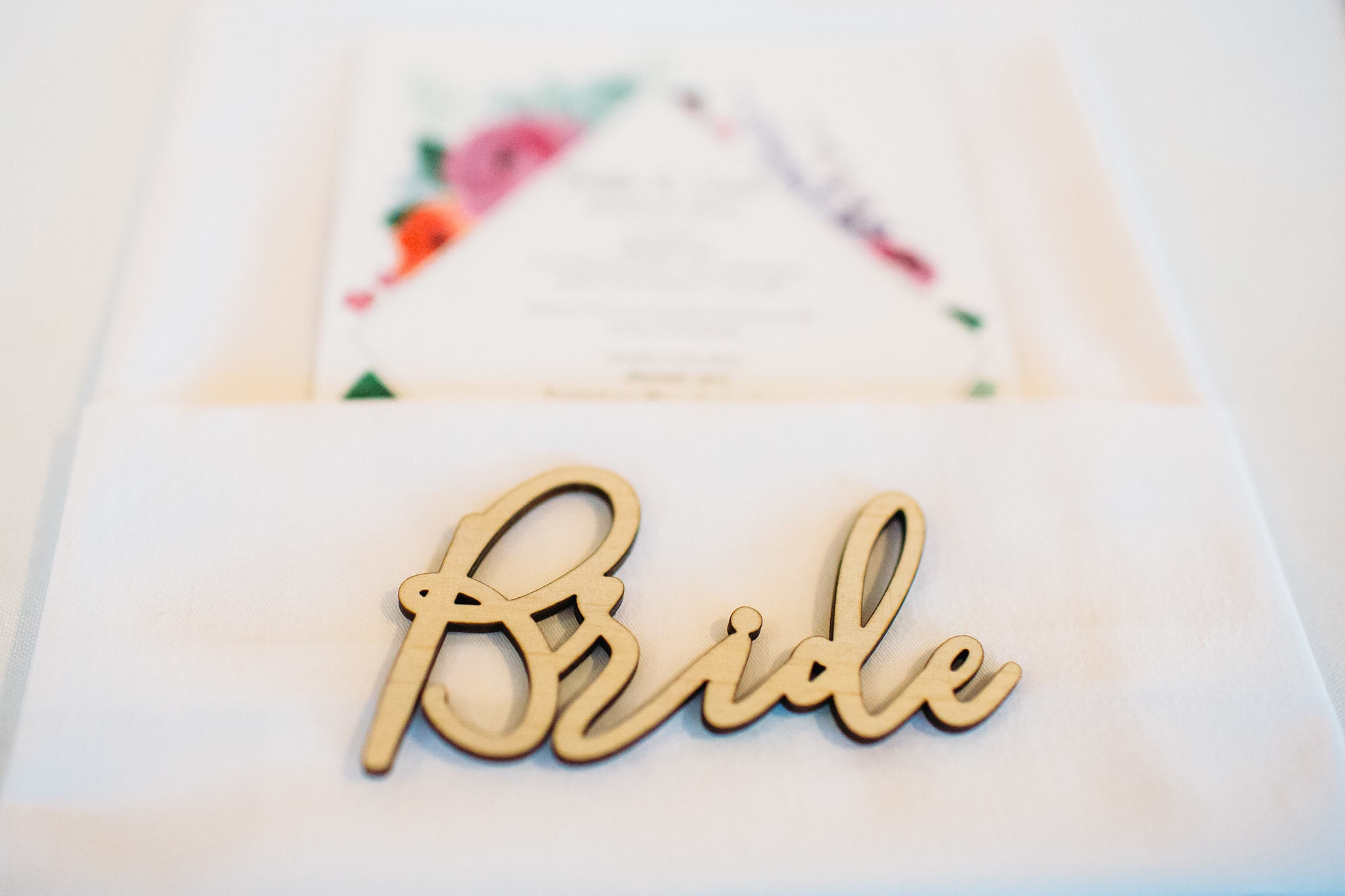 PHOTOGRAPHY: WILD FLOWER WEDDINGS
Another popular and unique way to set the seating plan for your guests is our acrylic laser engraved place cards.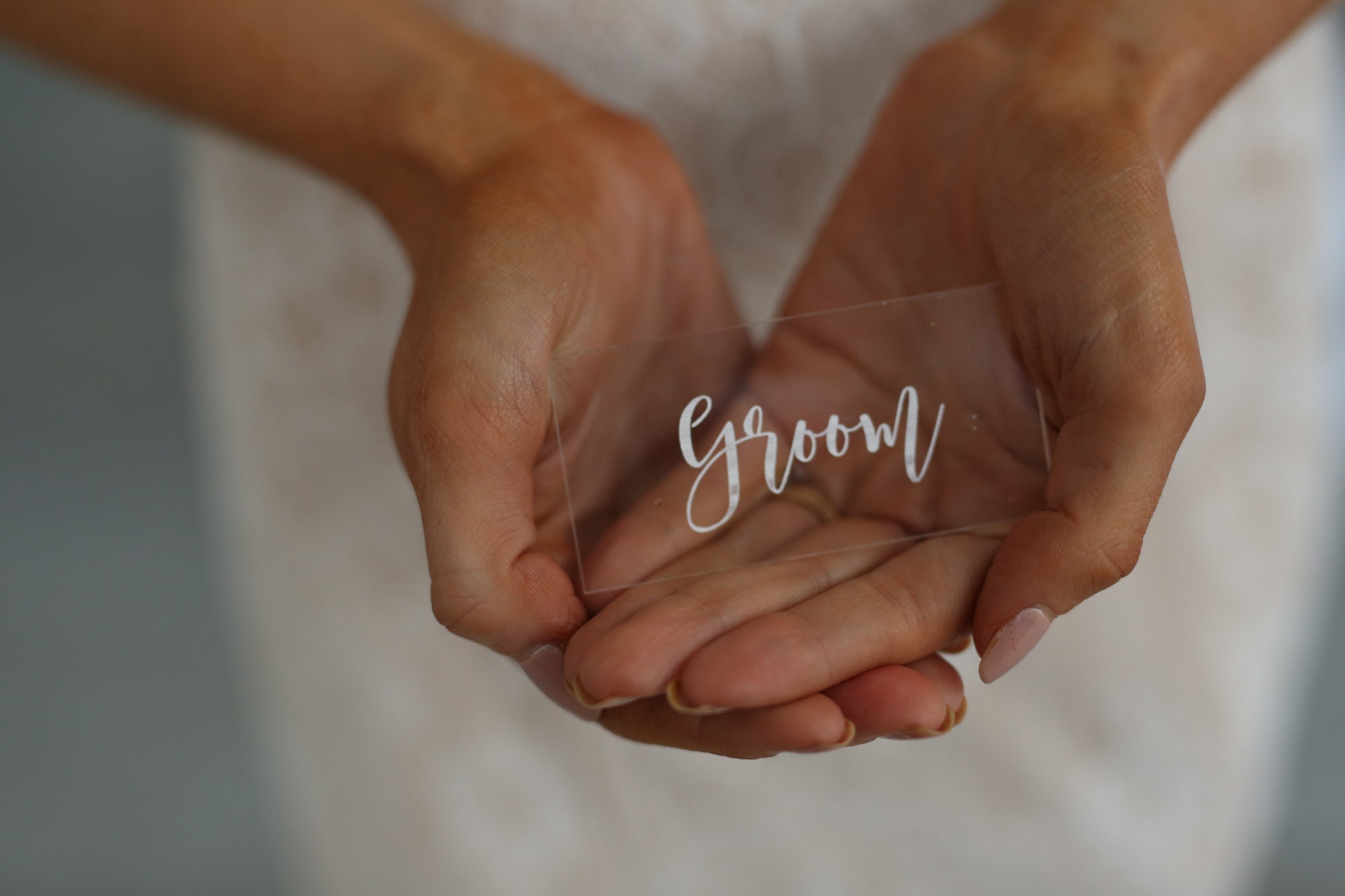 PHOTOGRAPHY: TWIG AND FAWN PHOTOGRAPHY
Laser engraved acrylic pieces filled with a colour of your choice can add that elegant and modern touch to your tables. White is very popular and looks stunning on a beige, grey or coloured napkin. Alternatively choose a colour from your bouquet or table centre pieces to tie the look together.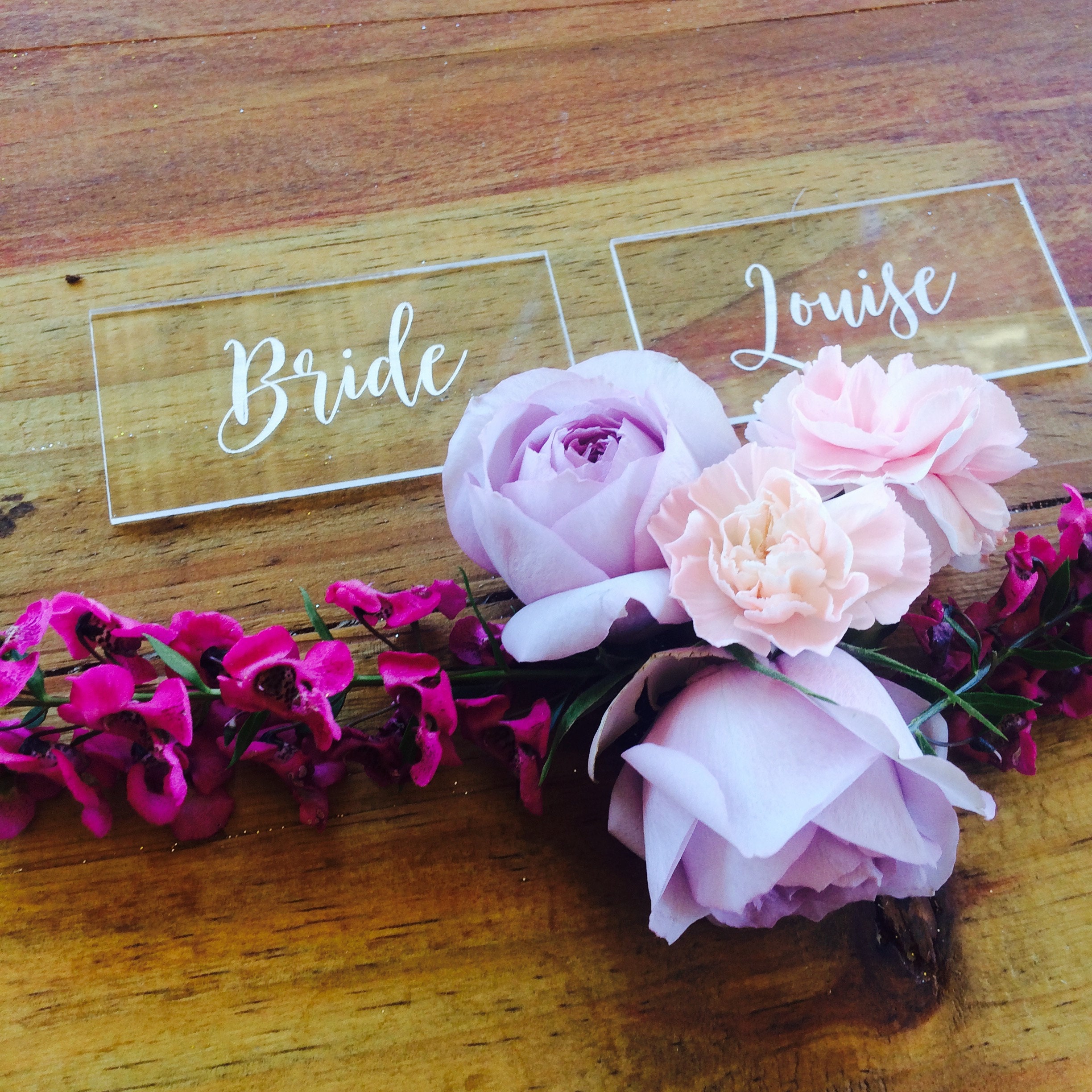 We have recently added stunning laser engraced Agate slices to our range. Again, each piece is individually engraved with a guest name and can be purchased in a mixed set or choose from grey, pink, purple, blue or green.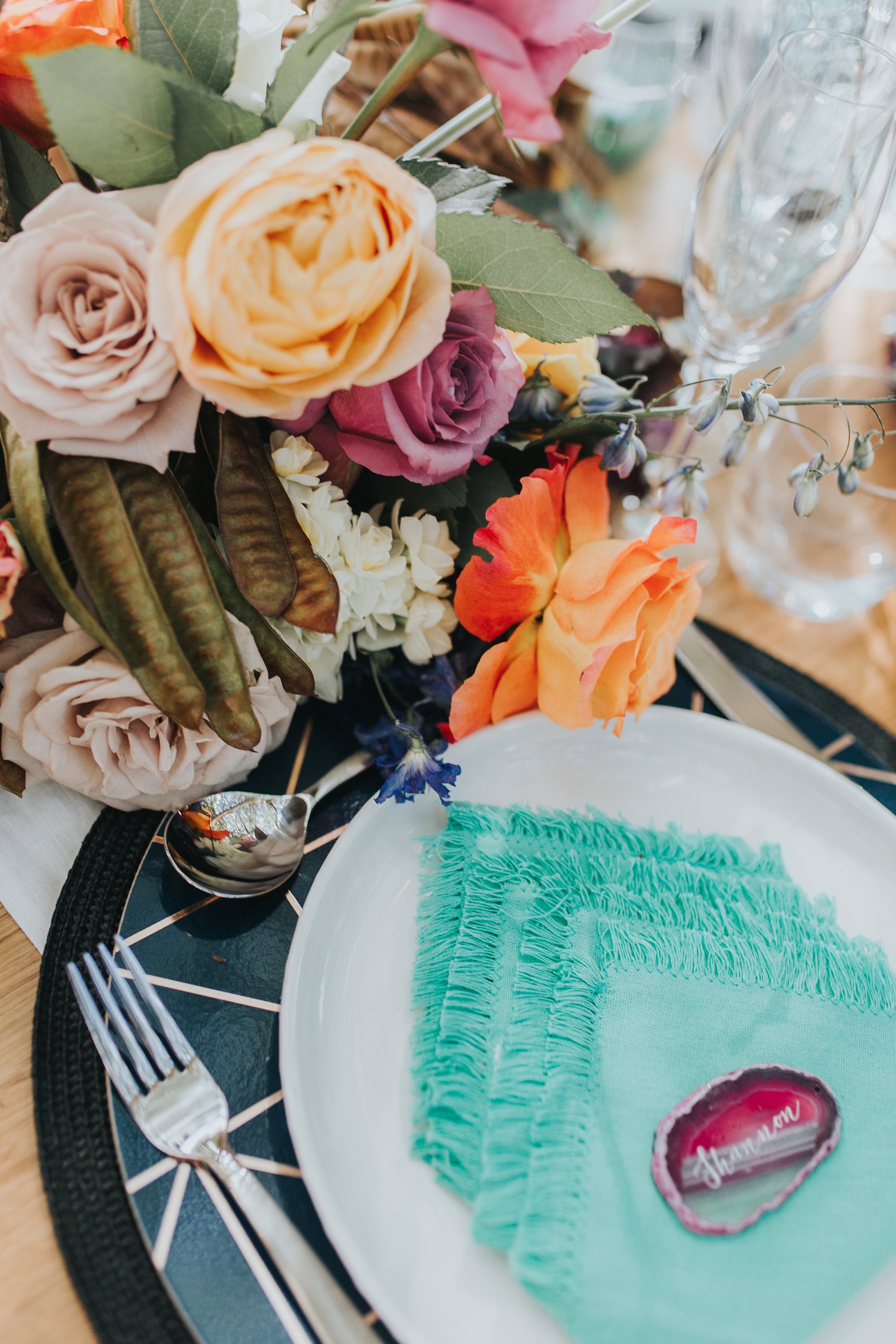 PHOTOGRAPHY: MALLORY SPARKLES PHOTOGRAPHY
STYLING: MASK EVENTS AUSTRALIA
Place cards that are a gift to your guests are a beautiful addition to your place settings and can be tailored to suit your style and event. Chat to us today about some great options for you and your partner.