The Gold and Sunshine Coasts are very popular locations for destination weddings and also for locals. The venue options are endless and the gorgeous coastlines inspire some amazing wedding themes and styles. 
We offer a number of styles within our wedding invitation range that can kick off the vibe for your special day.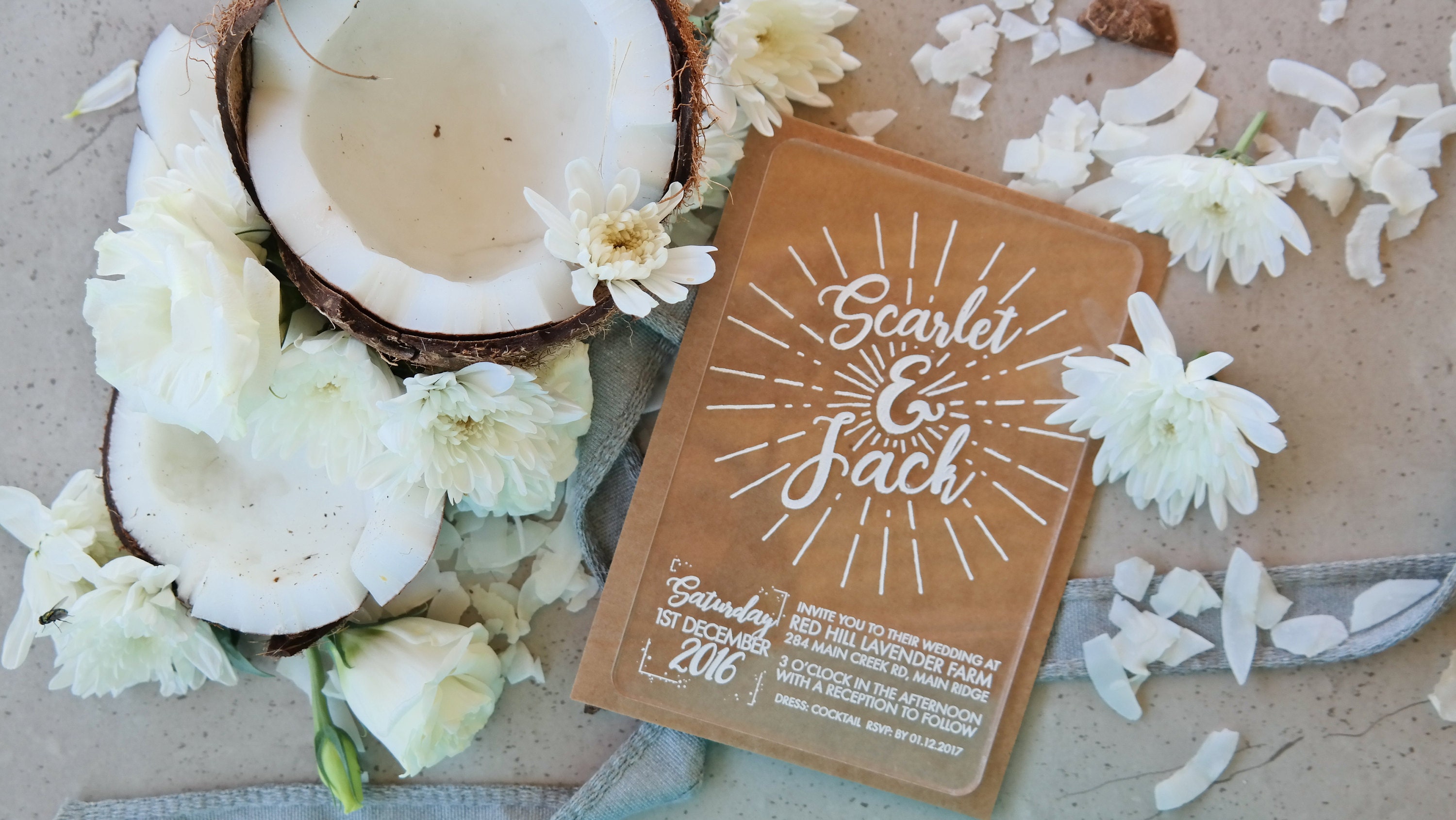 Whether you are looking for more neutral tones with a summer feel design or a more modern bold piece we have options to suit all personalities.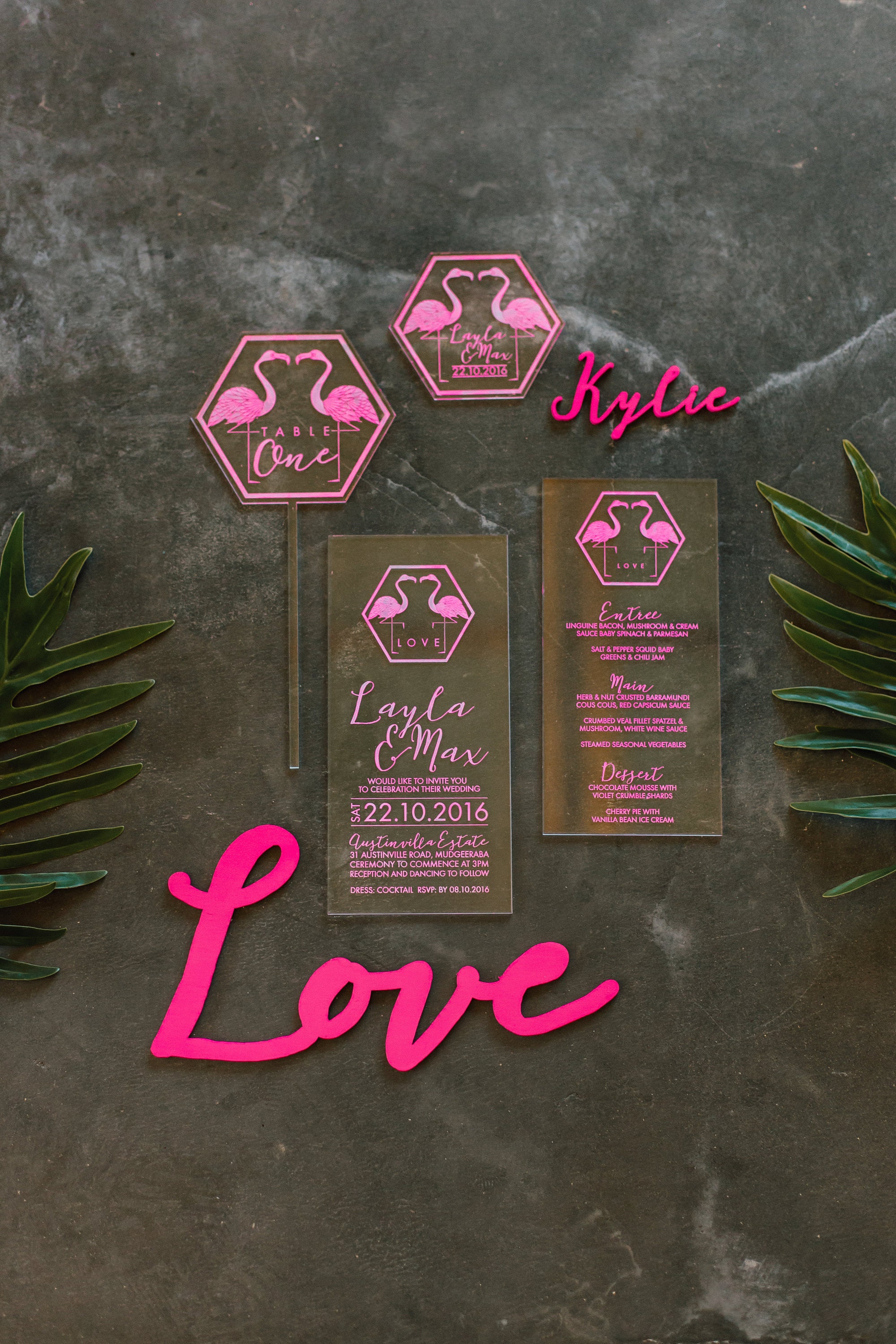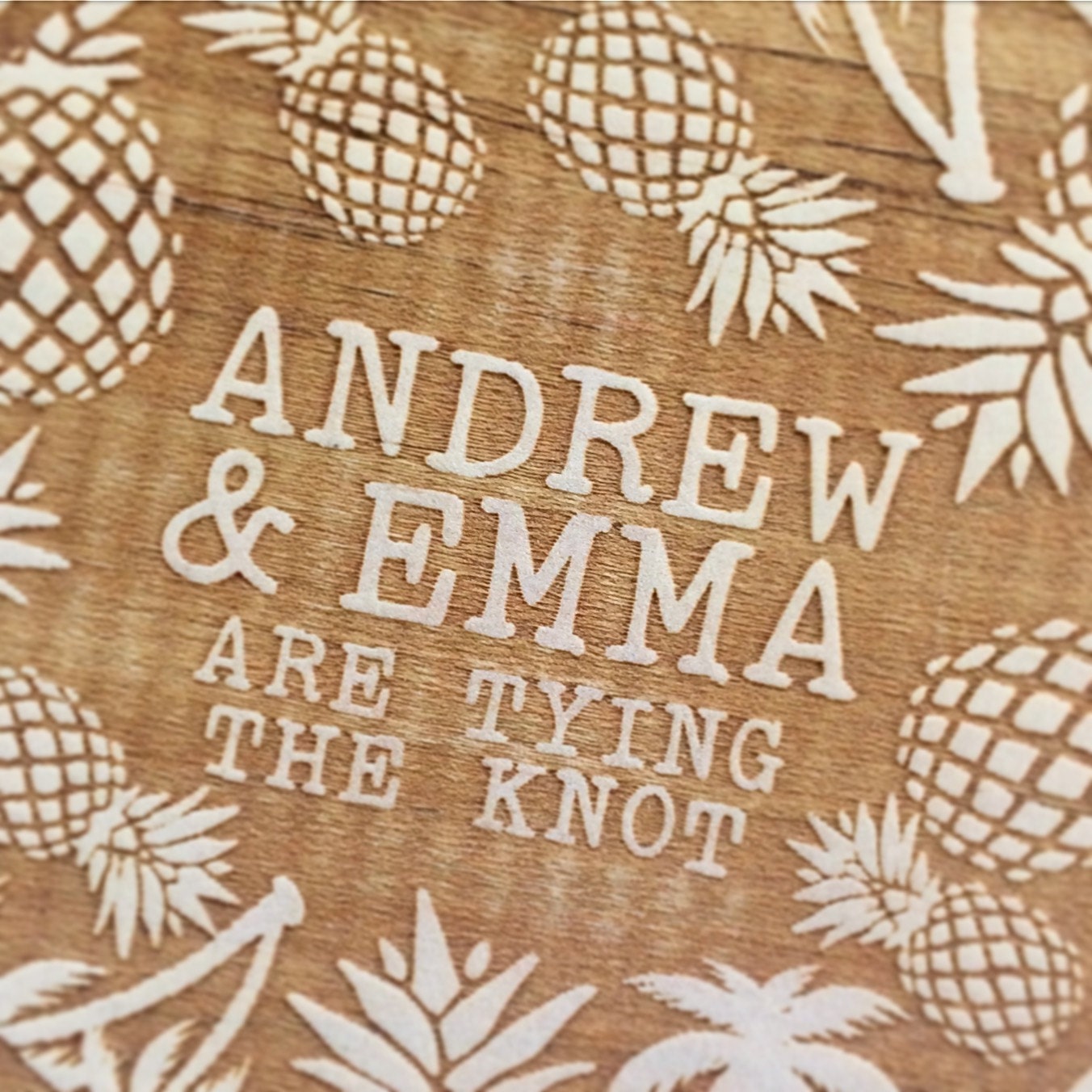 Both Timber and Acrylic invitations can provide a great base for a beach or coastal wedding theme.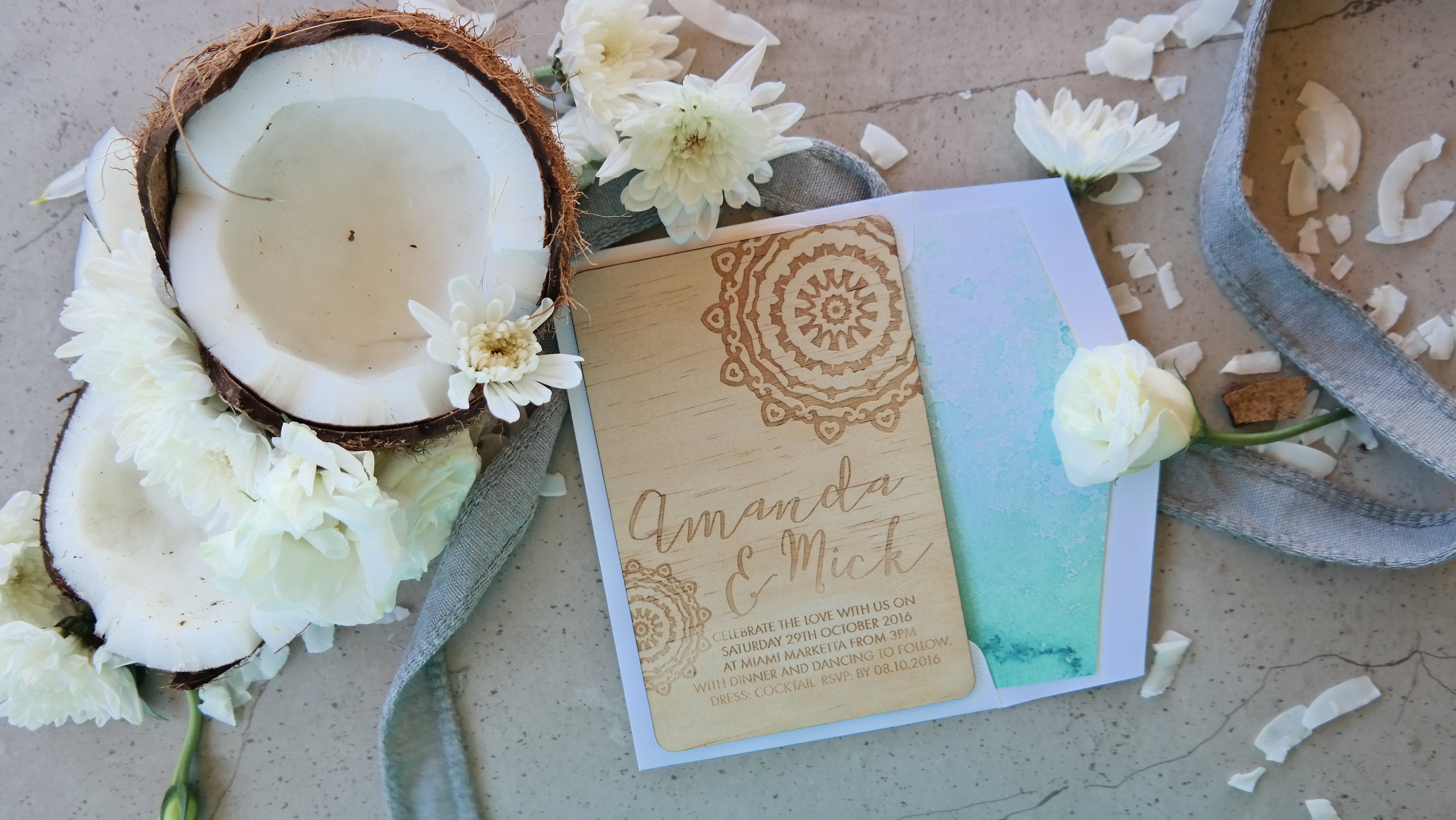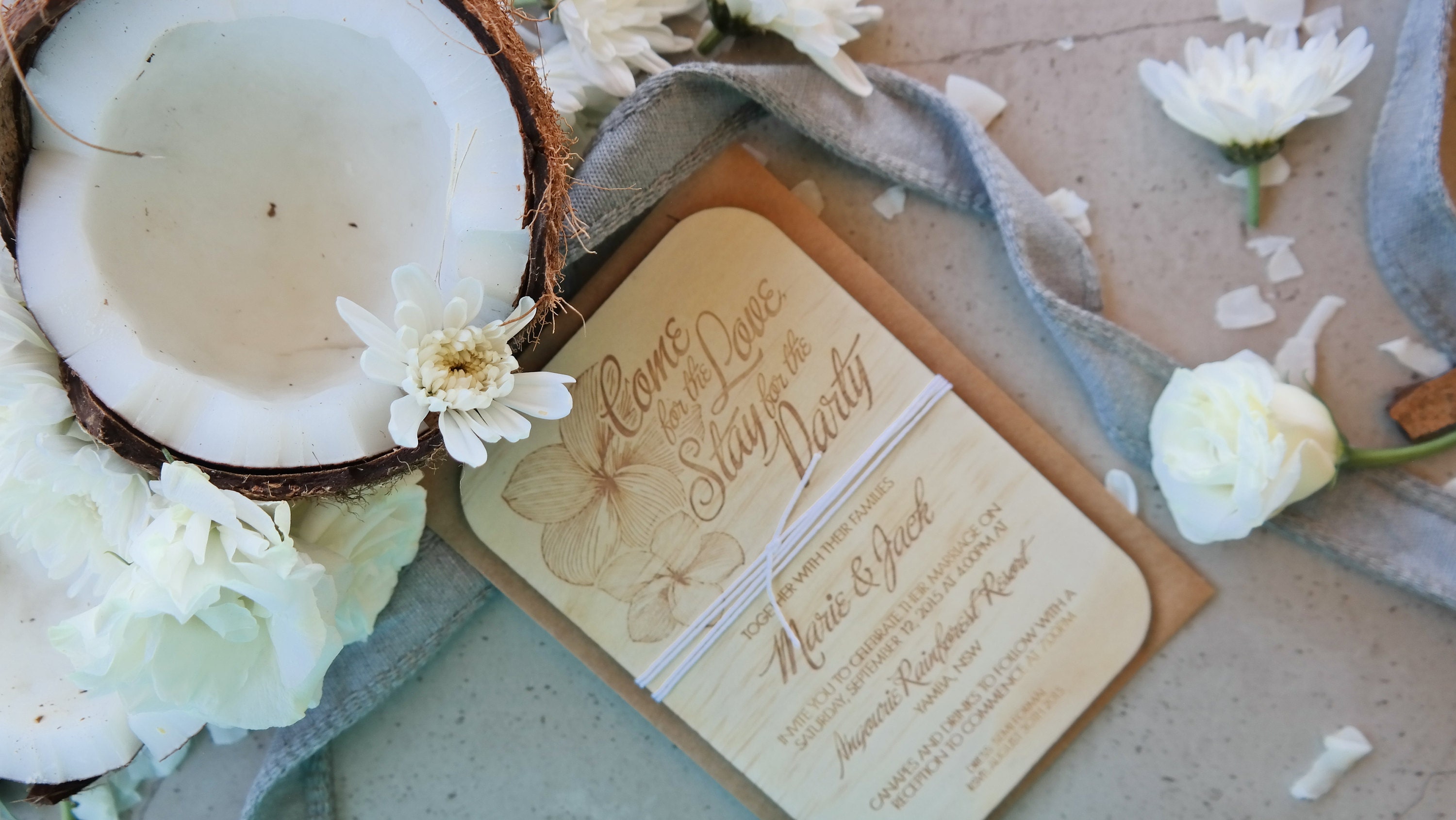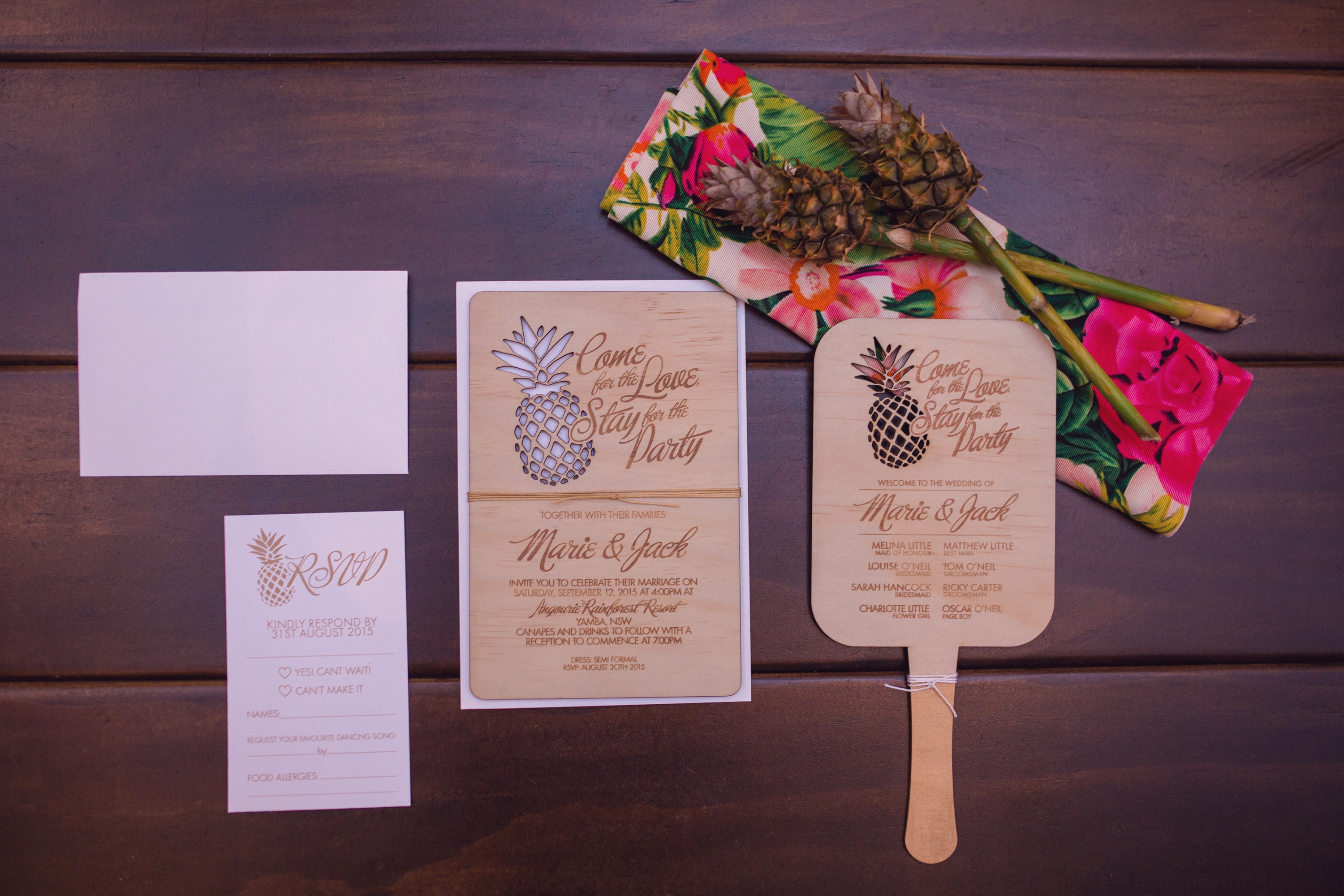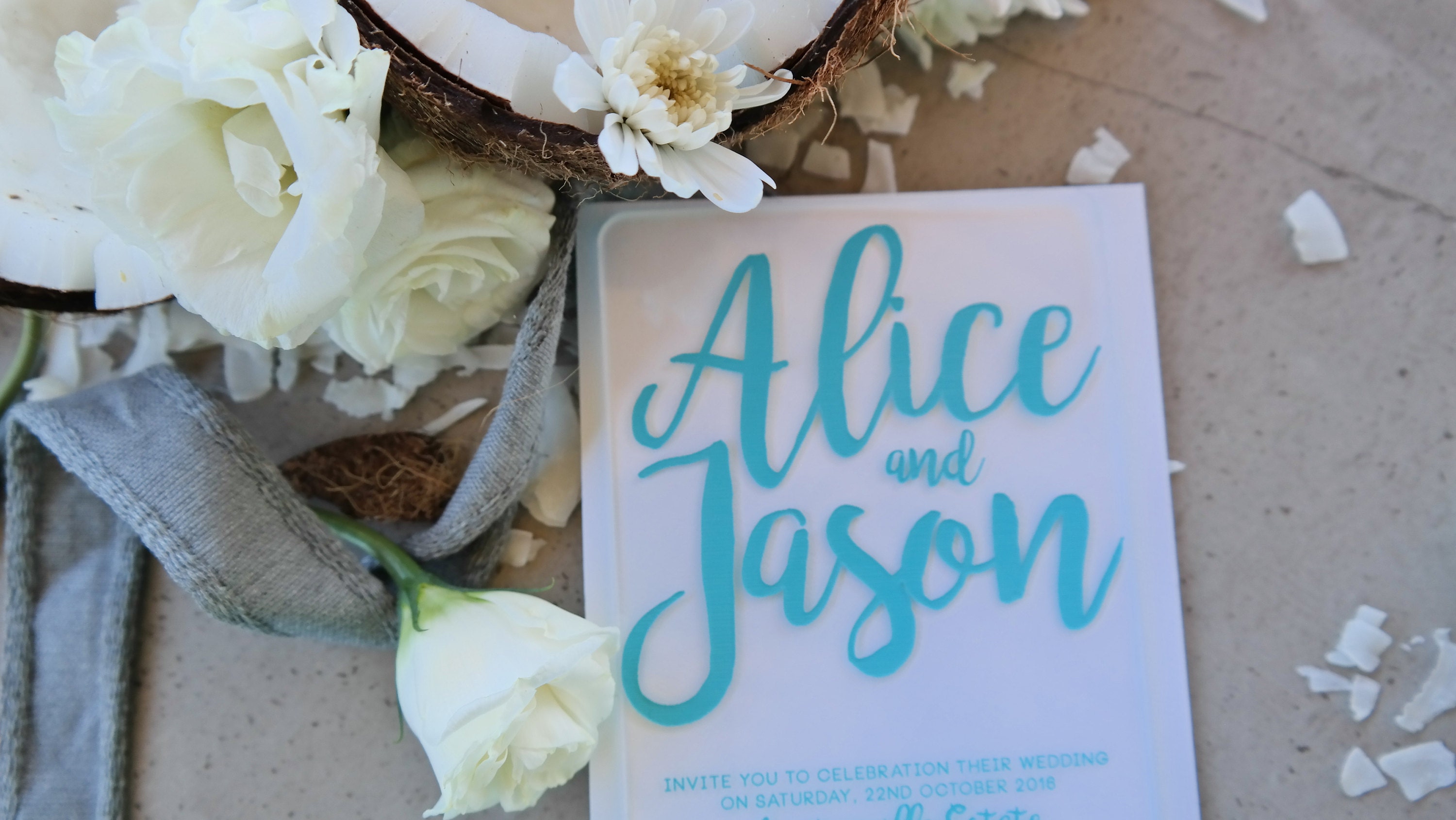 Once you decide on your direction for your wedding day and the styling begins to take shape, there are a number of options from our range that can be used to build on that vibe and mood.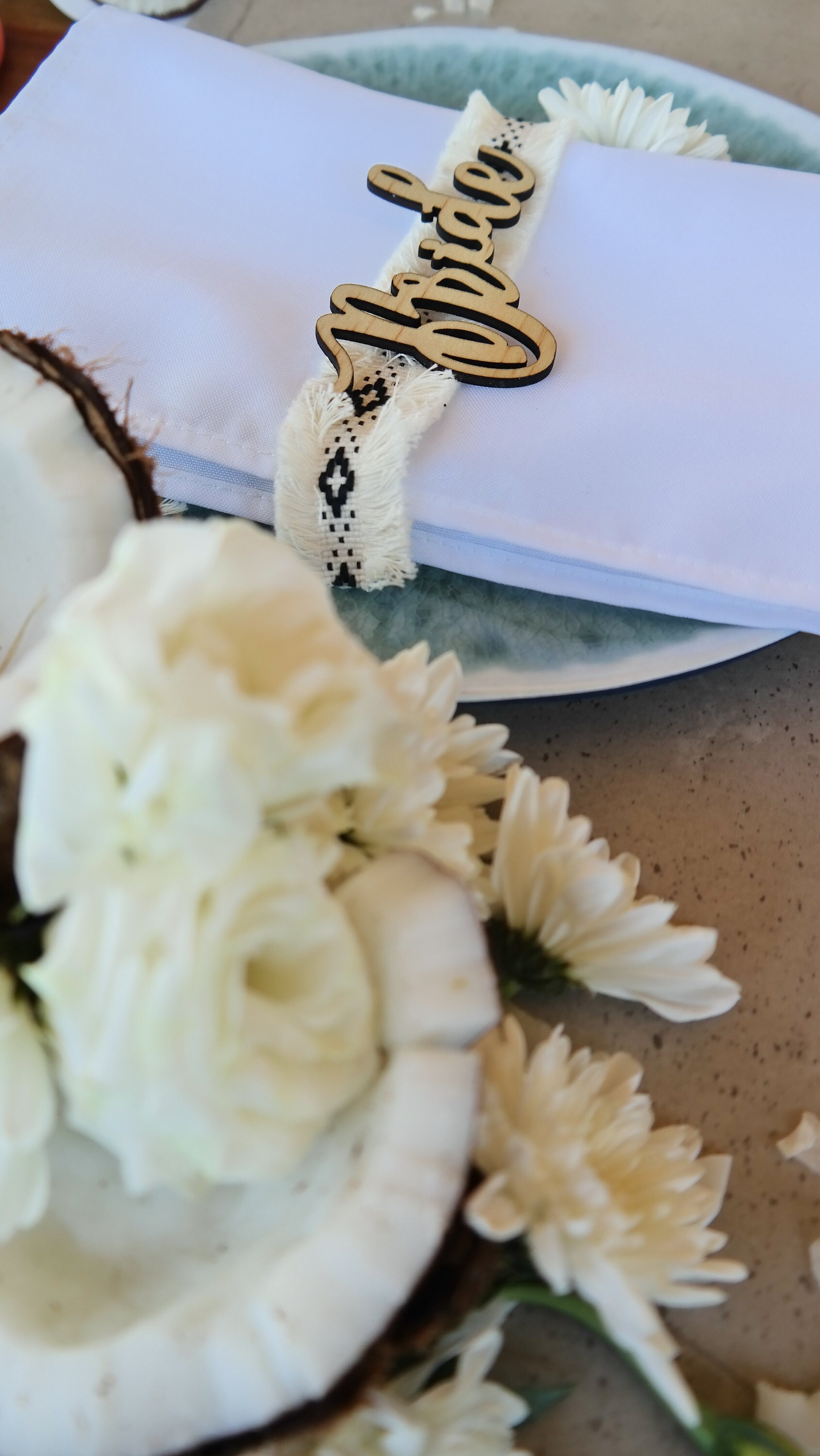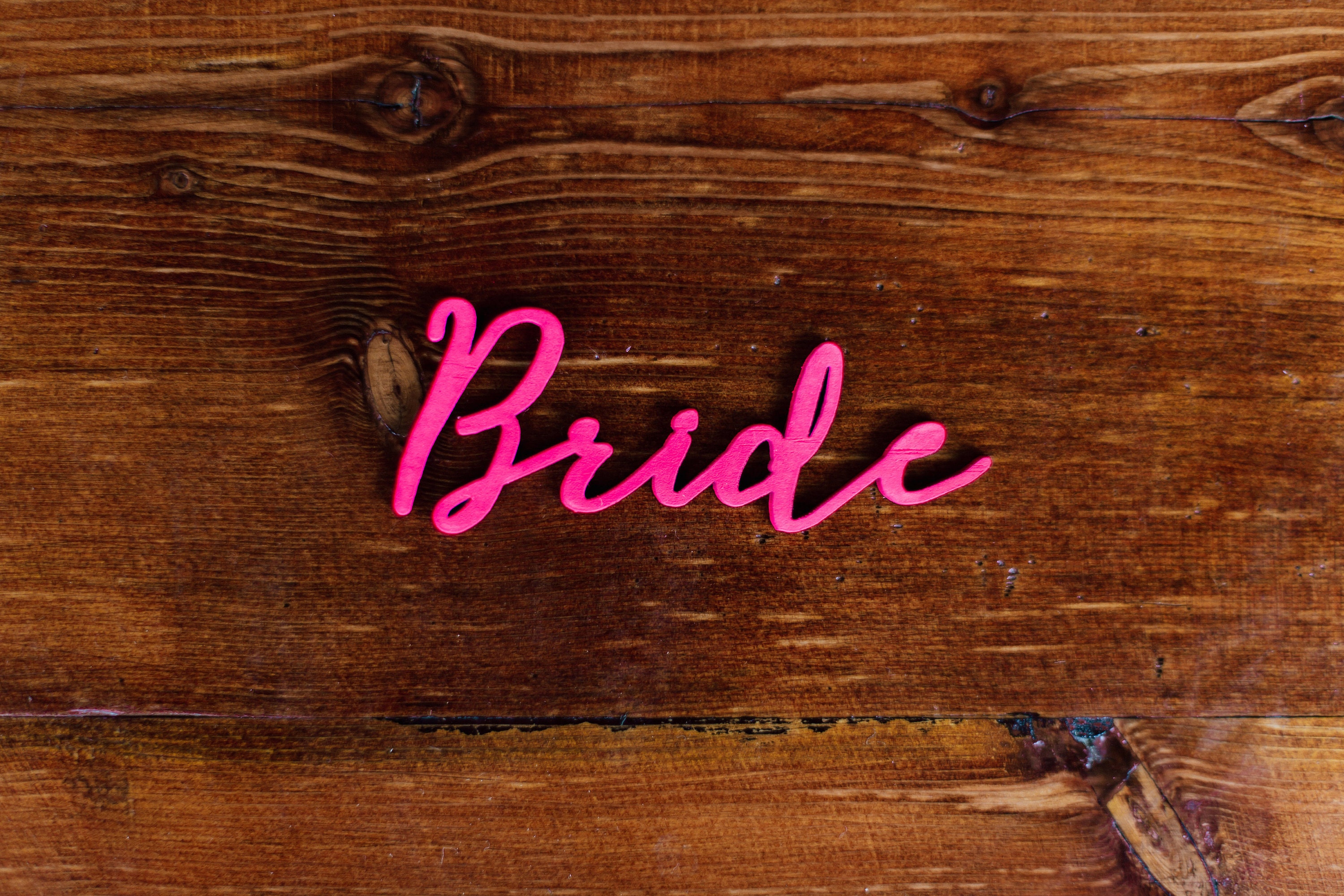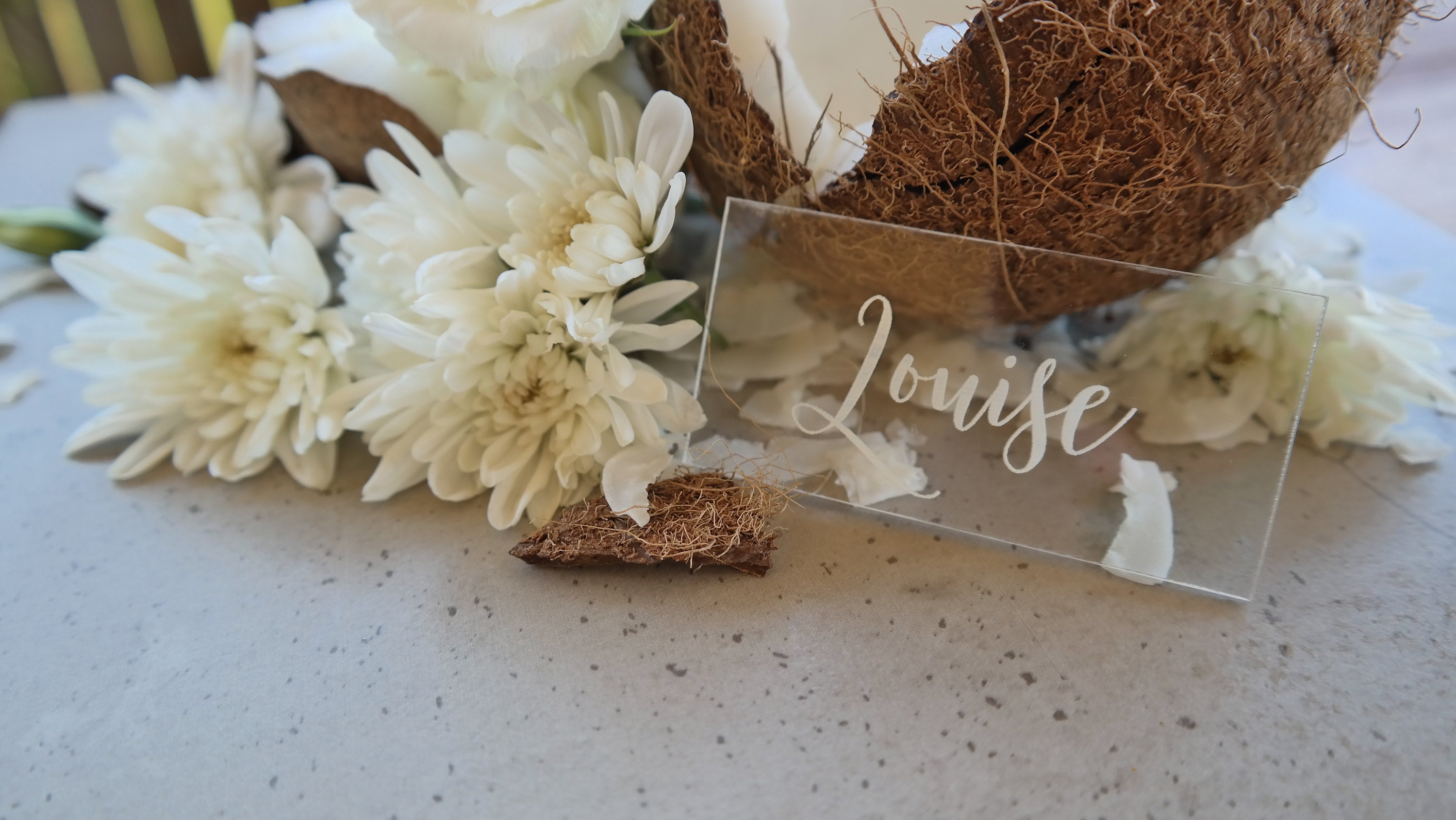 Wood and Acrylic place cards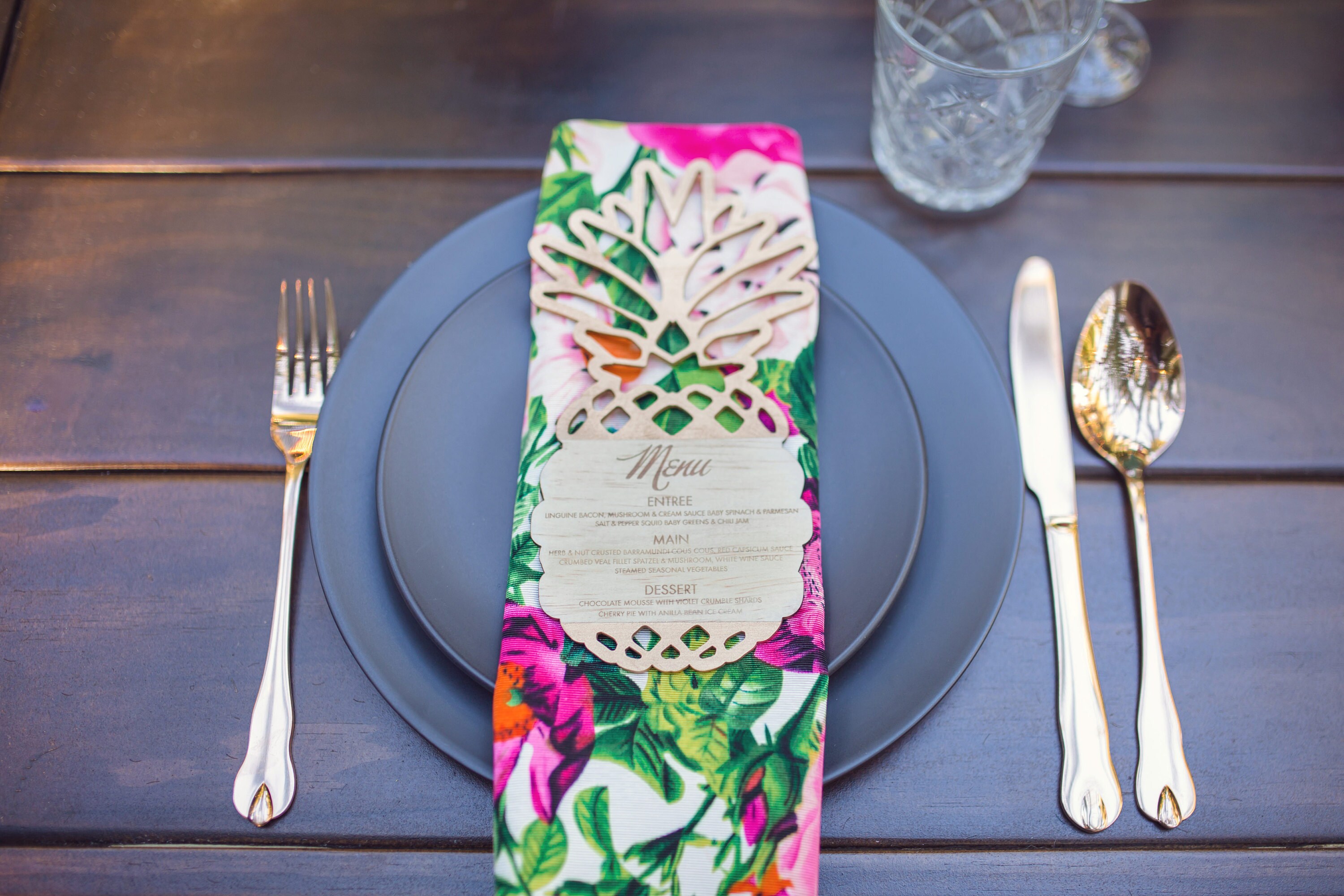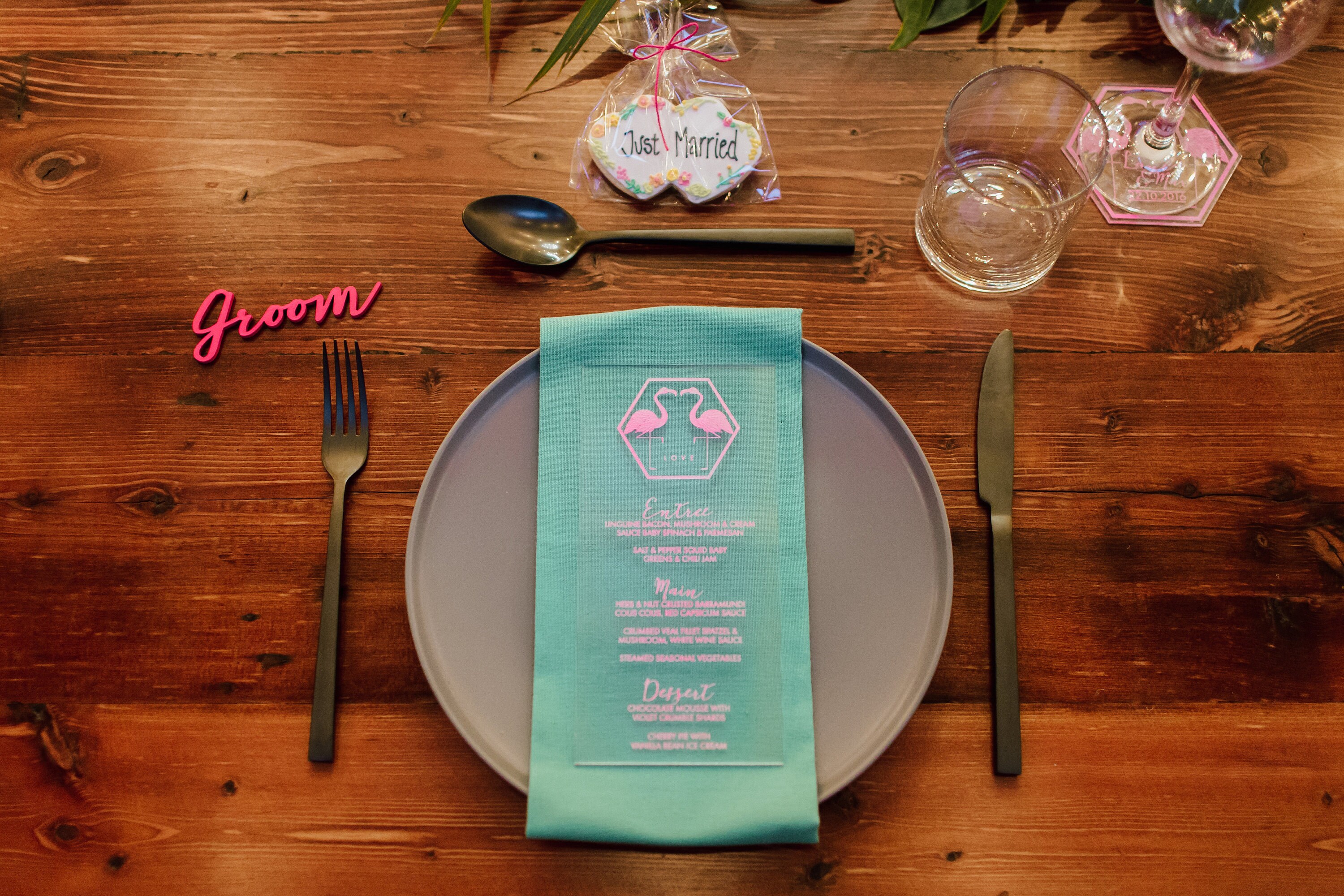 Menus in acrylic or timber can include motifs and details from your stationery.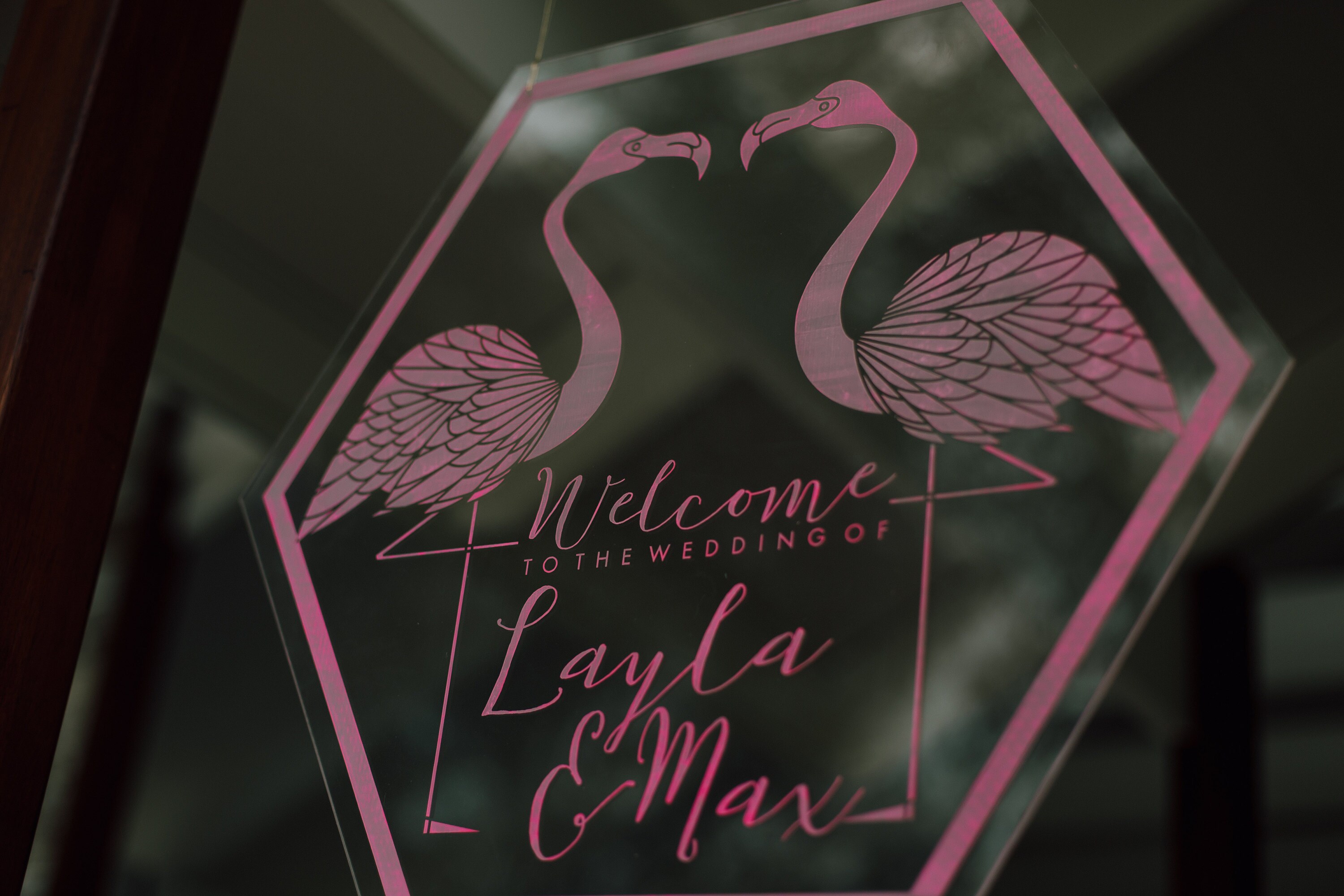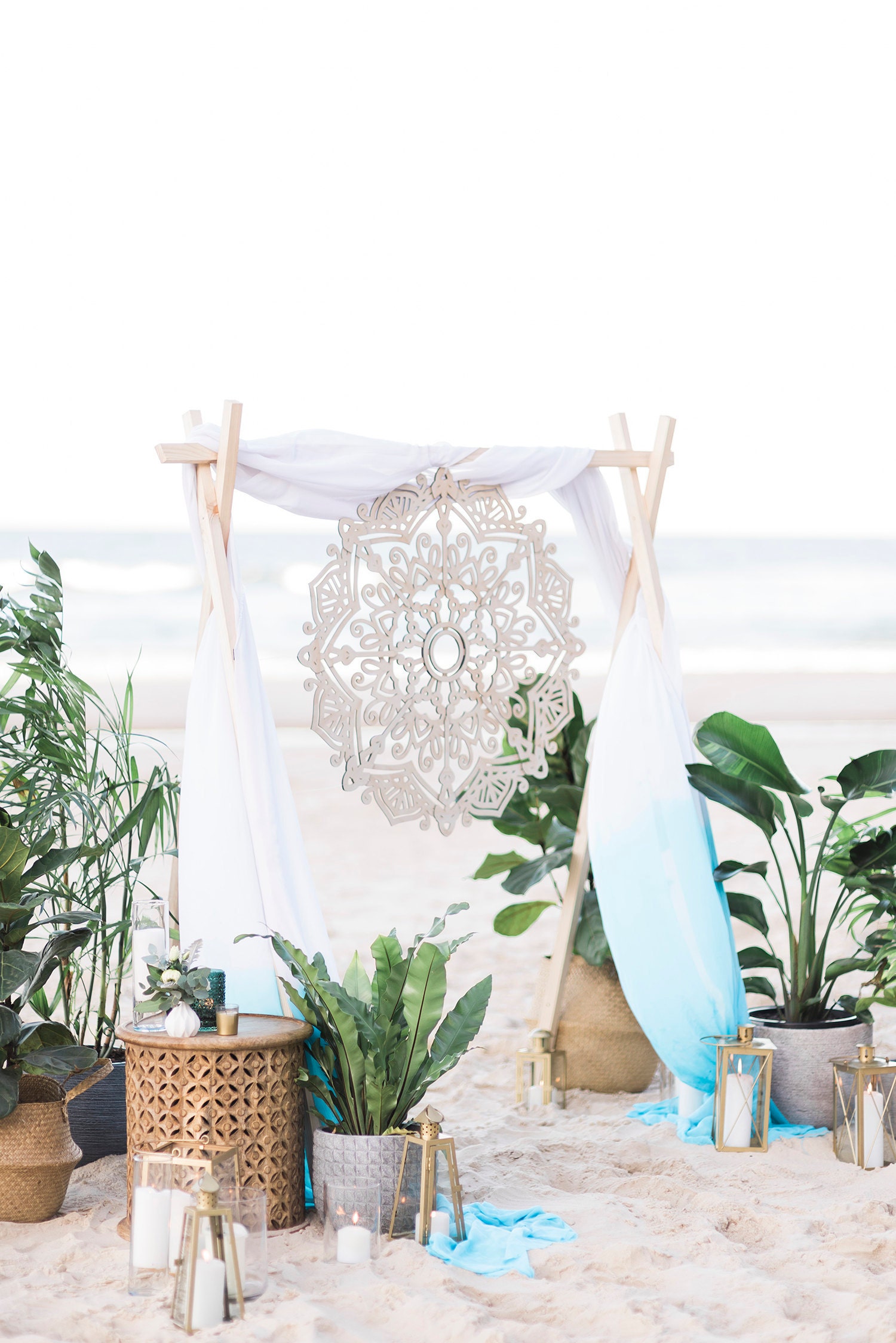 Wedding signage and decorative elements for ceremonies and receptions.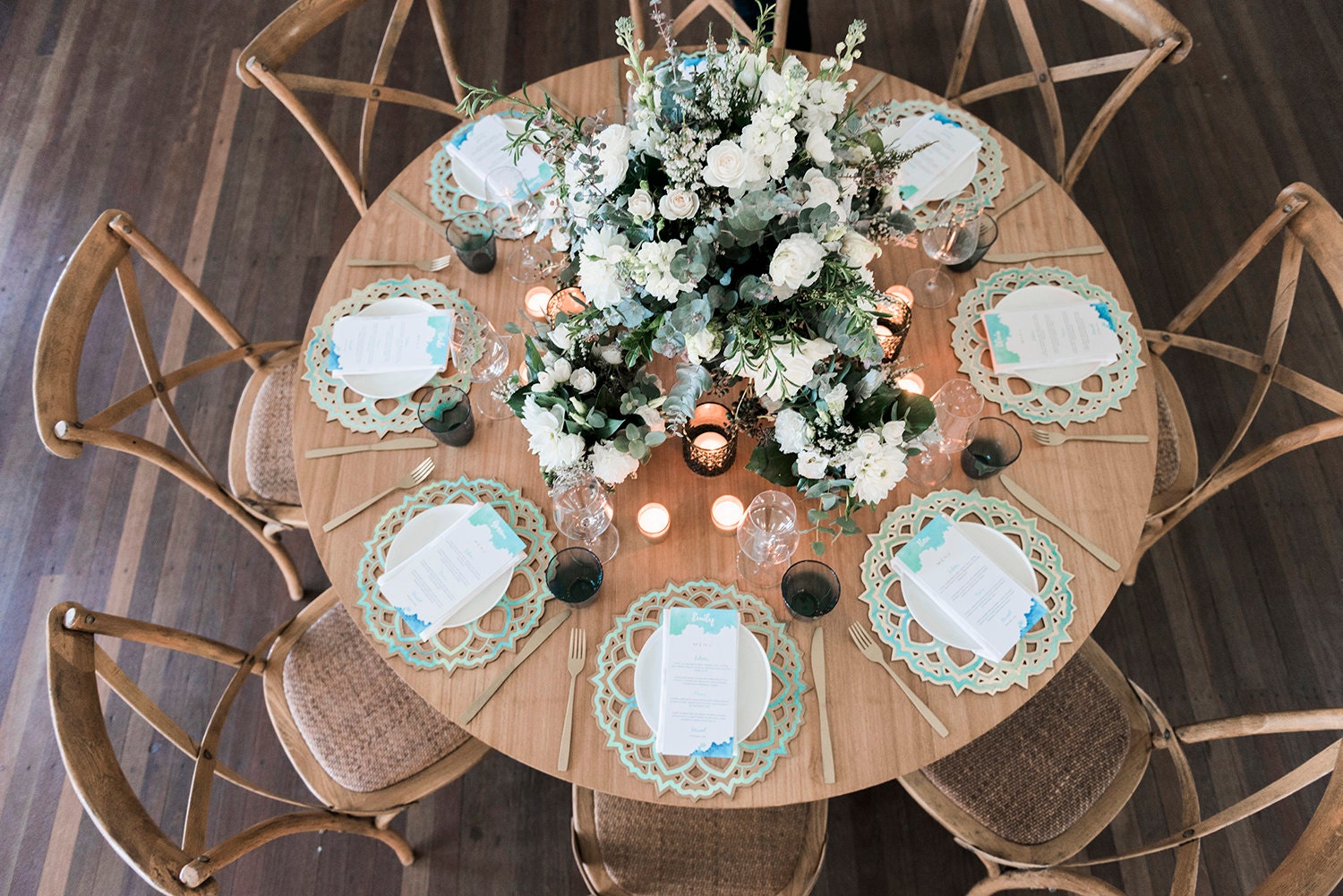 Or be bold and create unique place settings for your guests or your bridal table. 
Your wedding is a day to tell your story, the love, the history and the future you dream off. Share the magic of your relationship with a wedding that has your personality and love all over it. 
Chat to us today about your ideas. We welcome custom orders and always love a challenge.