The beach bride is taking on a new look. Not gone all together but currently taking a back seat are the bright bold tropical wedding styles. In its place we are being treated to a fresh, light and airy coastal style.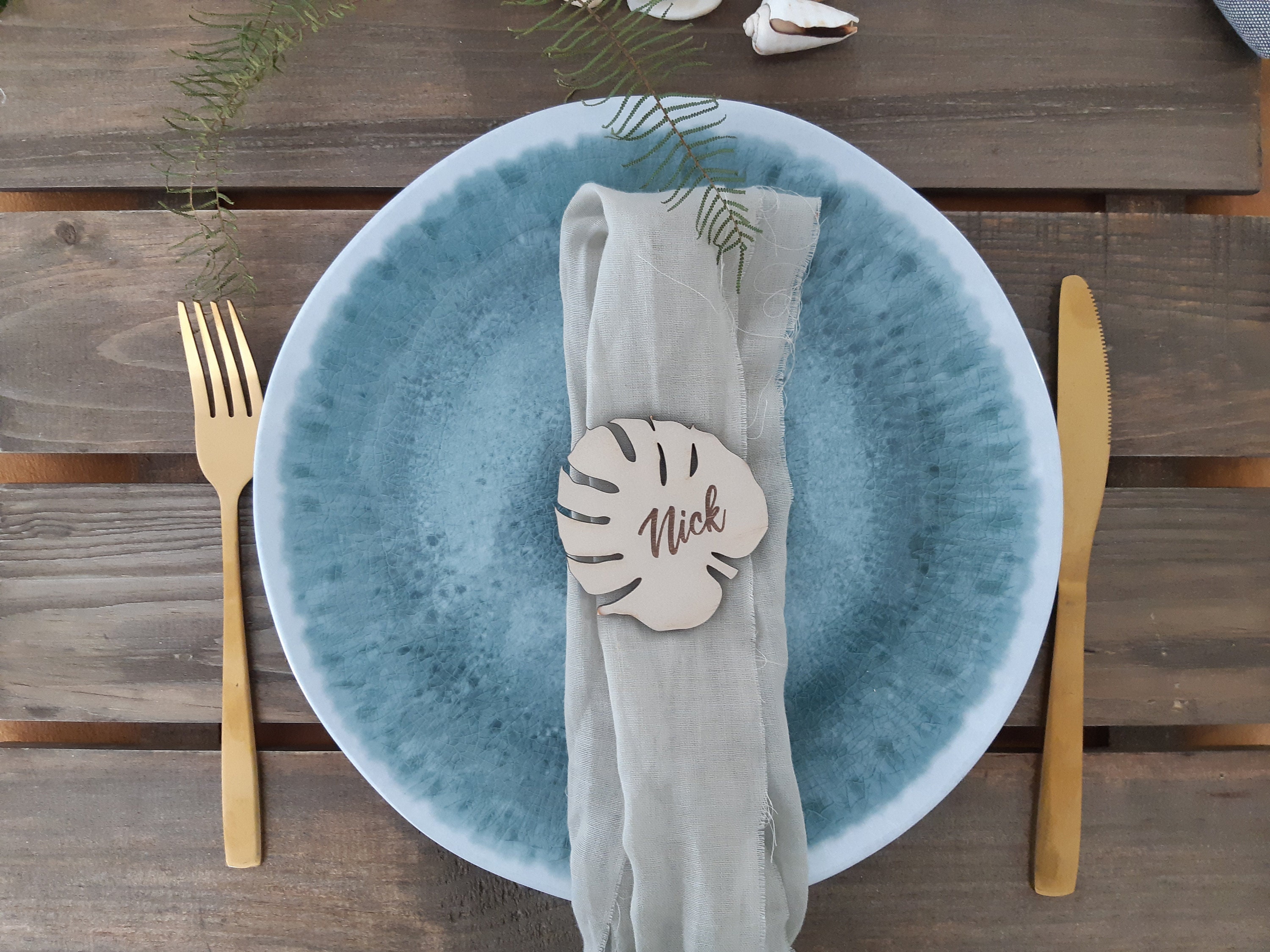 Wood Monstera Place card
Picture, coconuts, layers of soft creams and gentle pastels, sea glass, spear palms, drift wood an abundance of elegant florals and flowing soft silks. Sign me up!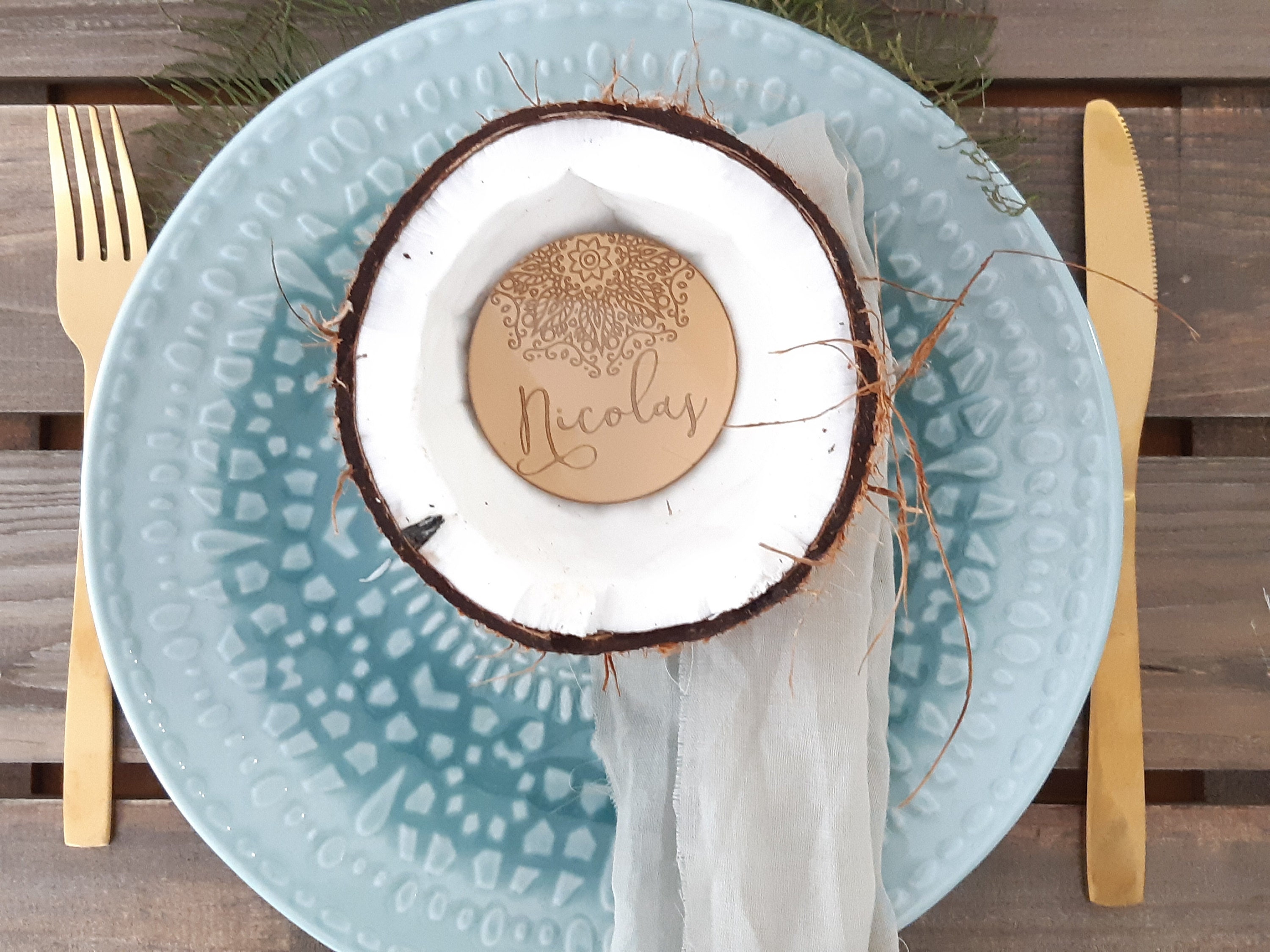 Gold Acrylic Mandala placecards
We are crushing hard on this new coastal look and feel like a coastal detination wedding just may be on the rise. 
We want to share some of our favourite new styles that will compliment your weddingn style and help you create a pin worthy wedding day.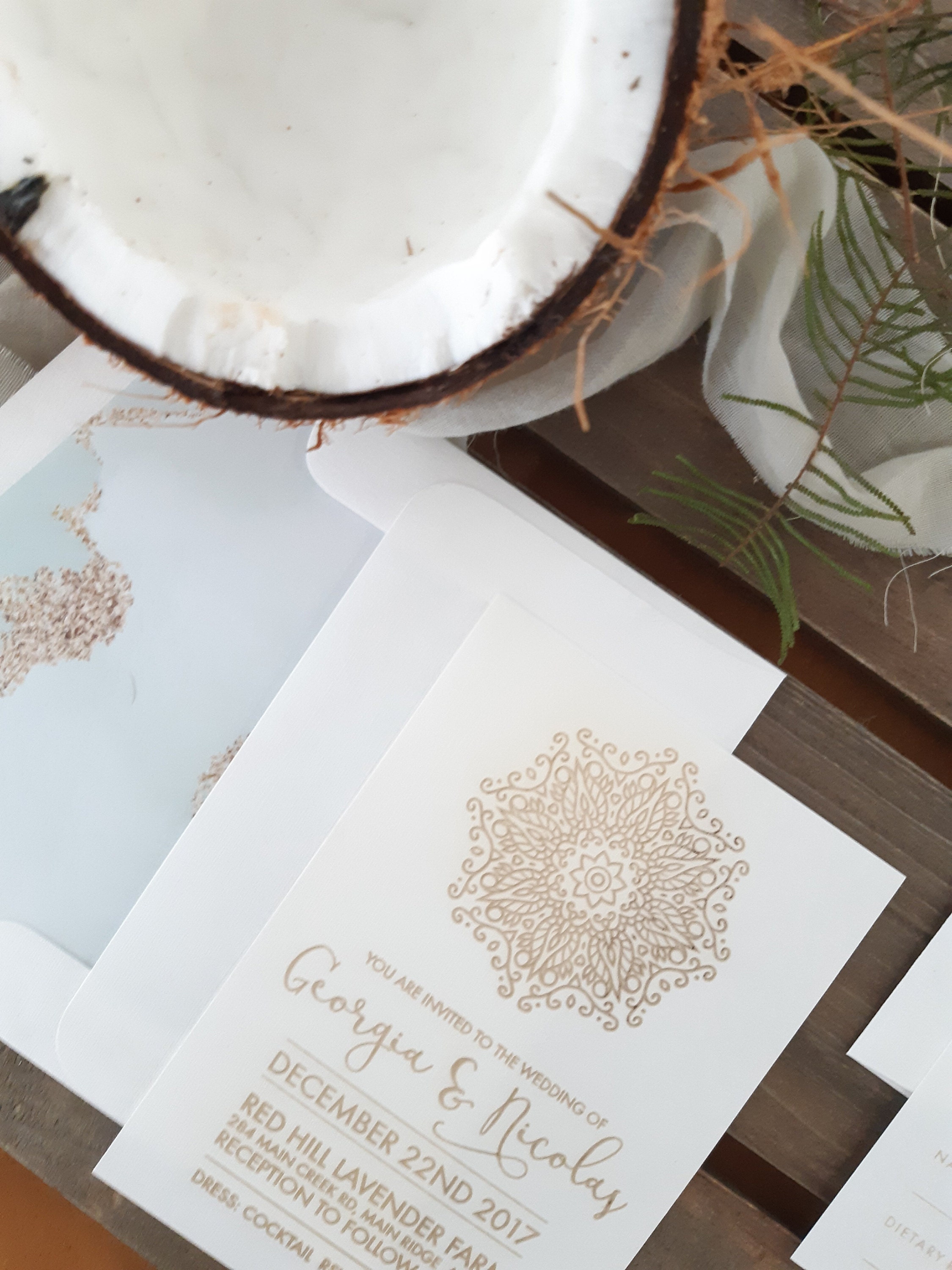 Mandala linen wedding invitation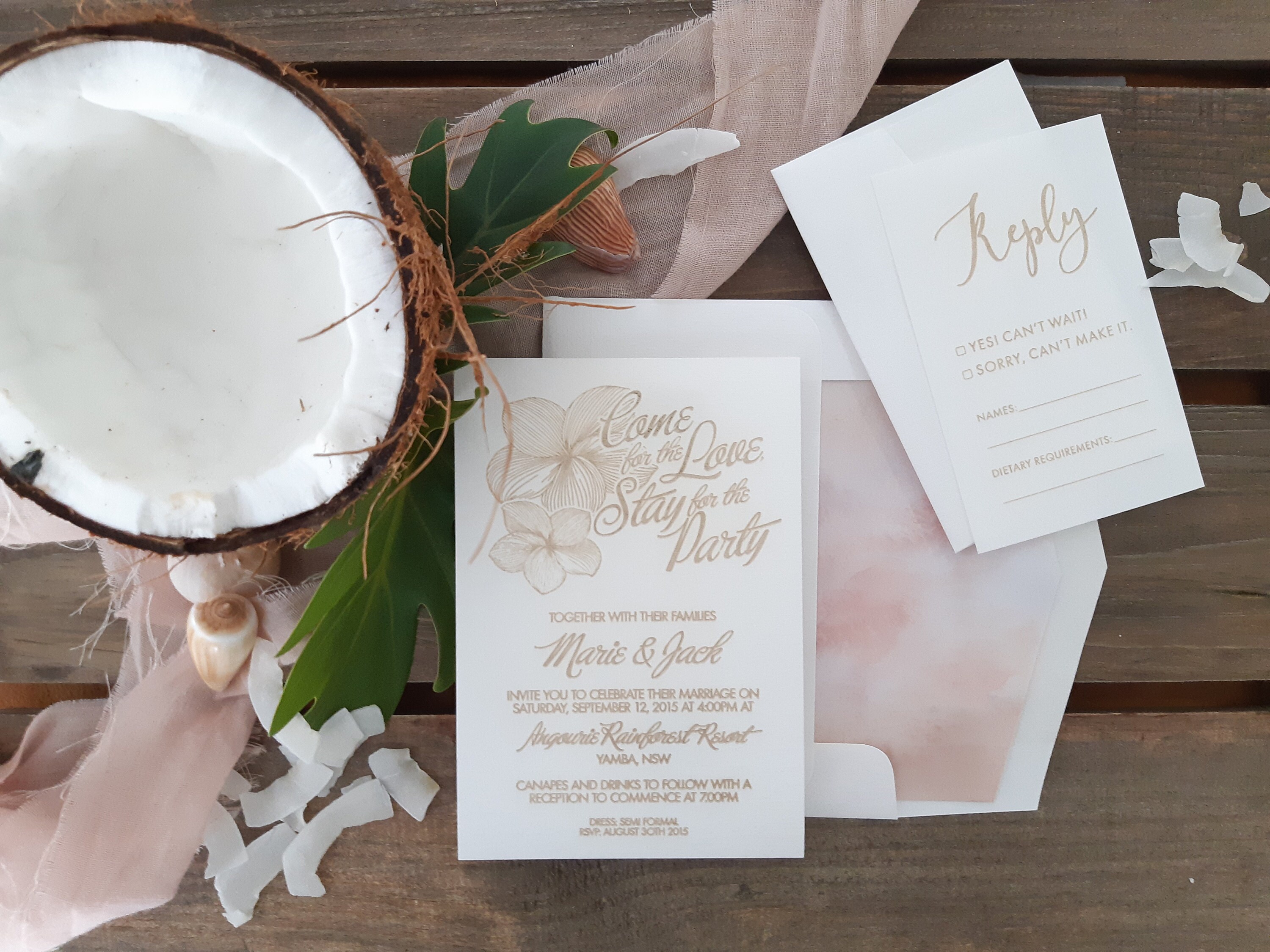 Frangipani Wedding invitation suite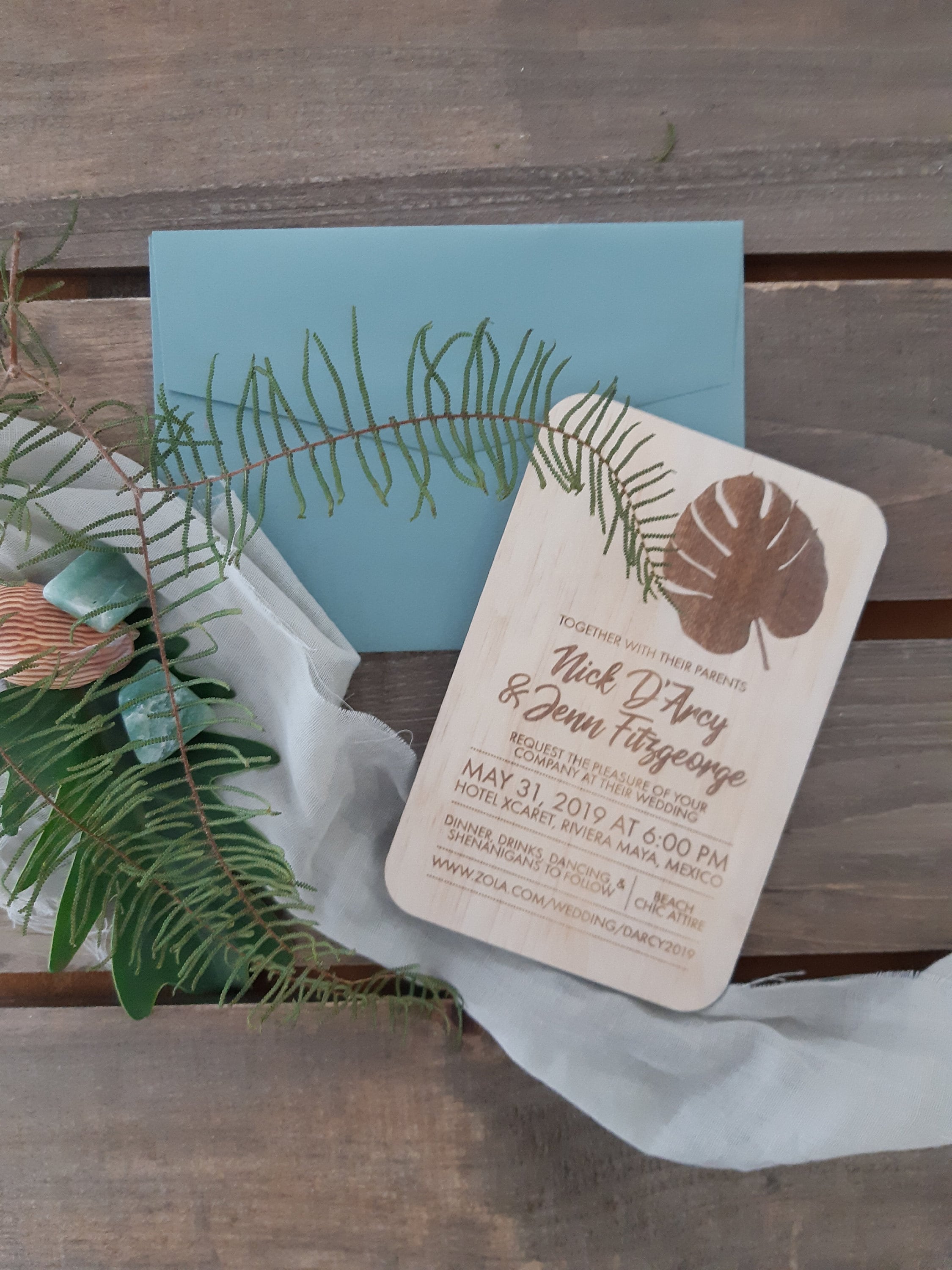 Wood wedding invitation. Coastal Chic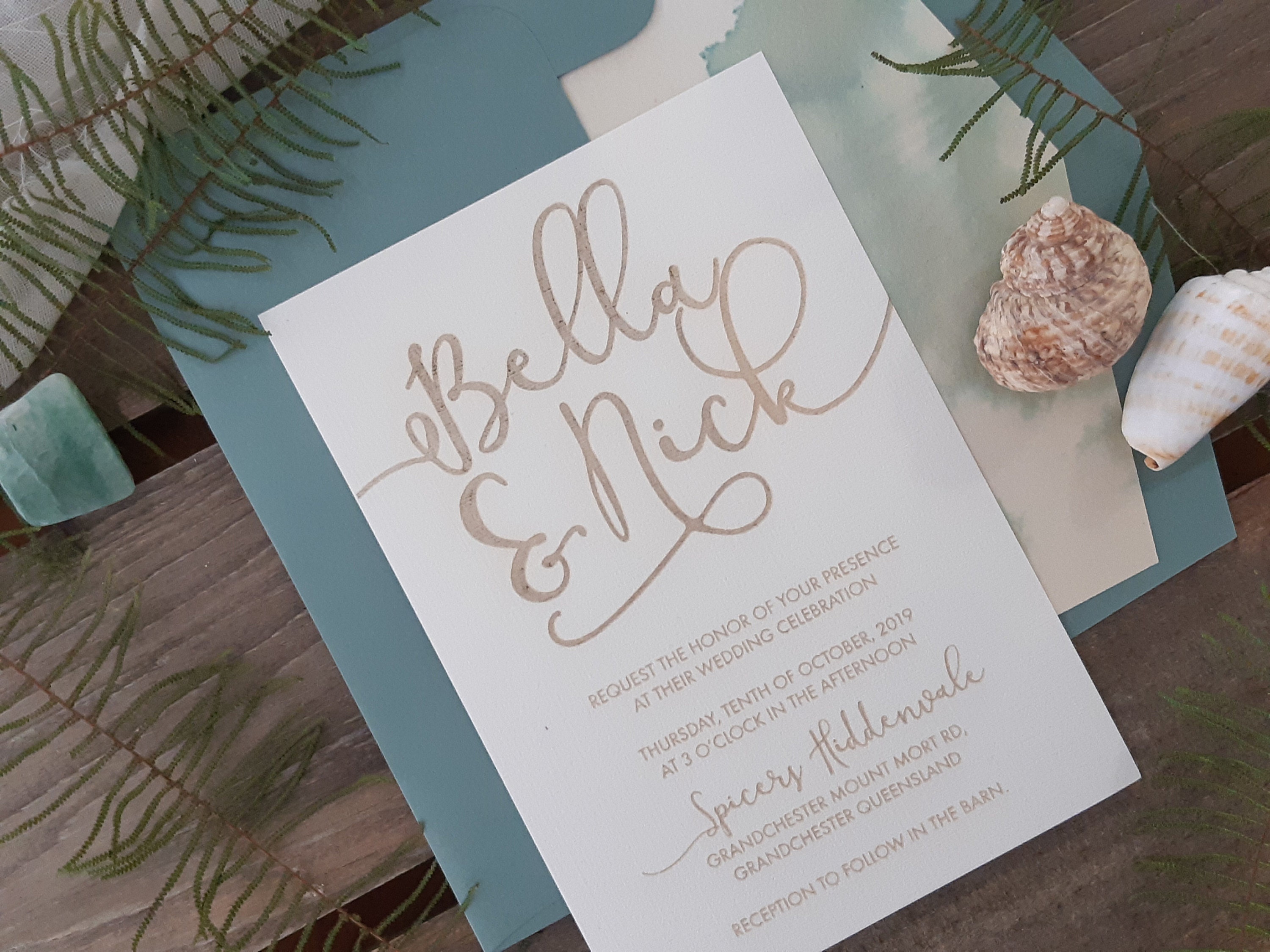 We are definitely loving the coastal vibes in the lead up to summer wedding season. Check out the Coastal Tropical Wedding section of our site for some more great styles and wedding styling decor. 
https://www.therusticatheart.com/shop/26788325/tropical-coastal-wedding