We have just completed a full week of social distancing at home. Lots of strolls and craft activities have been the order of the day! 
Layla and I made this cute little colour wheel so we could spend our walks collecting leaves, rocks and flowers that would make up our colours. 
This colour wheel has then extended into so many activities throughout the week and become a great talking point for us while we go about some play based learning.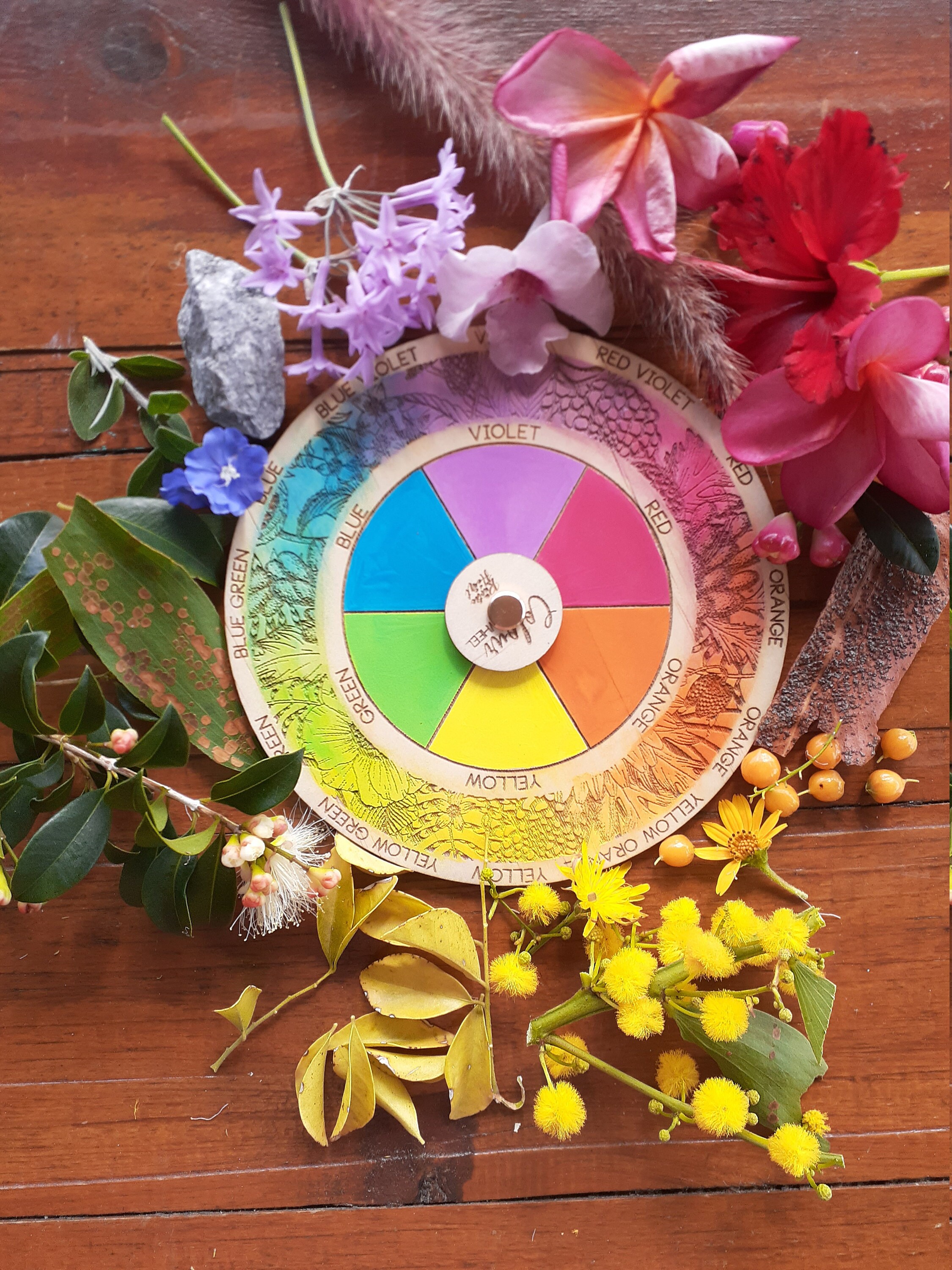 Our colour wheel is available in a few formats. You can dowload the full colour wheel set as a PDF so you can print at home, colour and cut your self as an arts and crafts activity.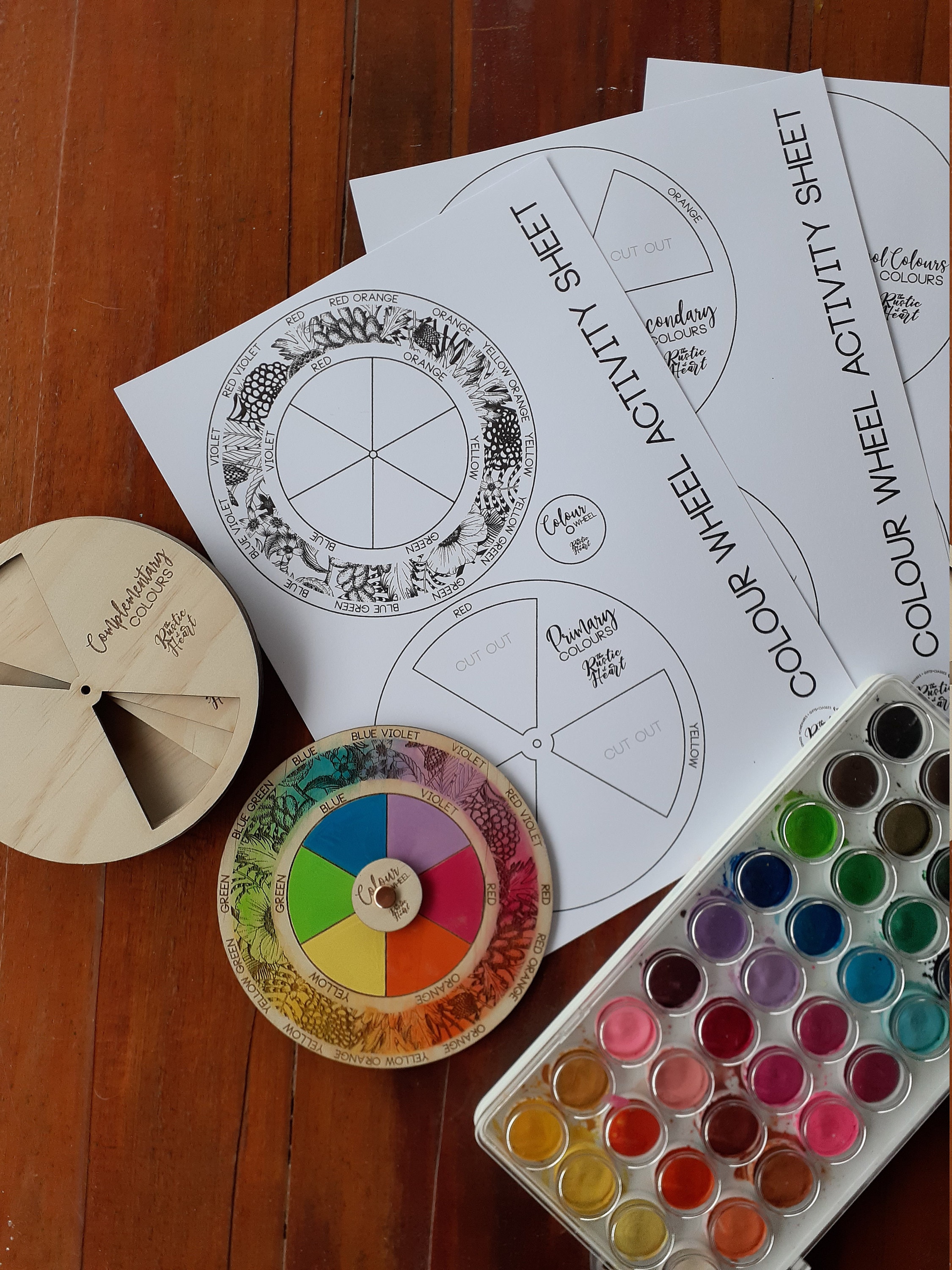 Or our wheel is available in a raw timber format so you can similarly paint yourself with watercolour paints. Watercolours are a great medium for working with on wood and will give you a great blend from one coloru to the next which is the goal for this colour wheel.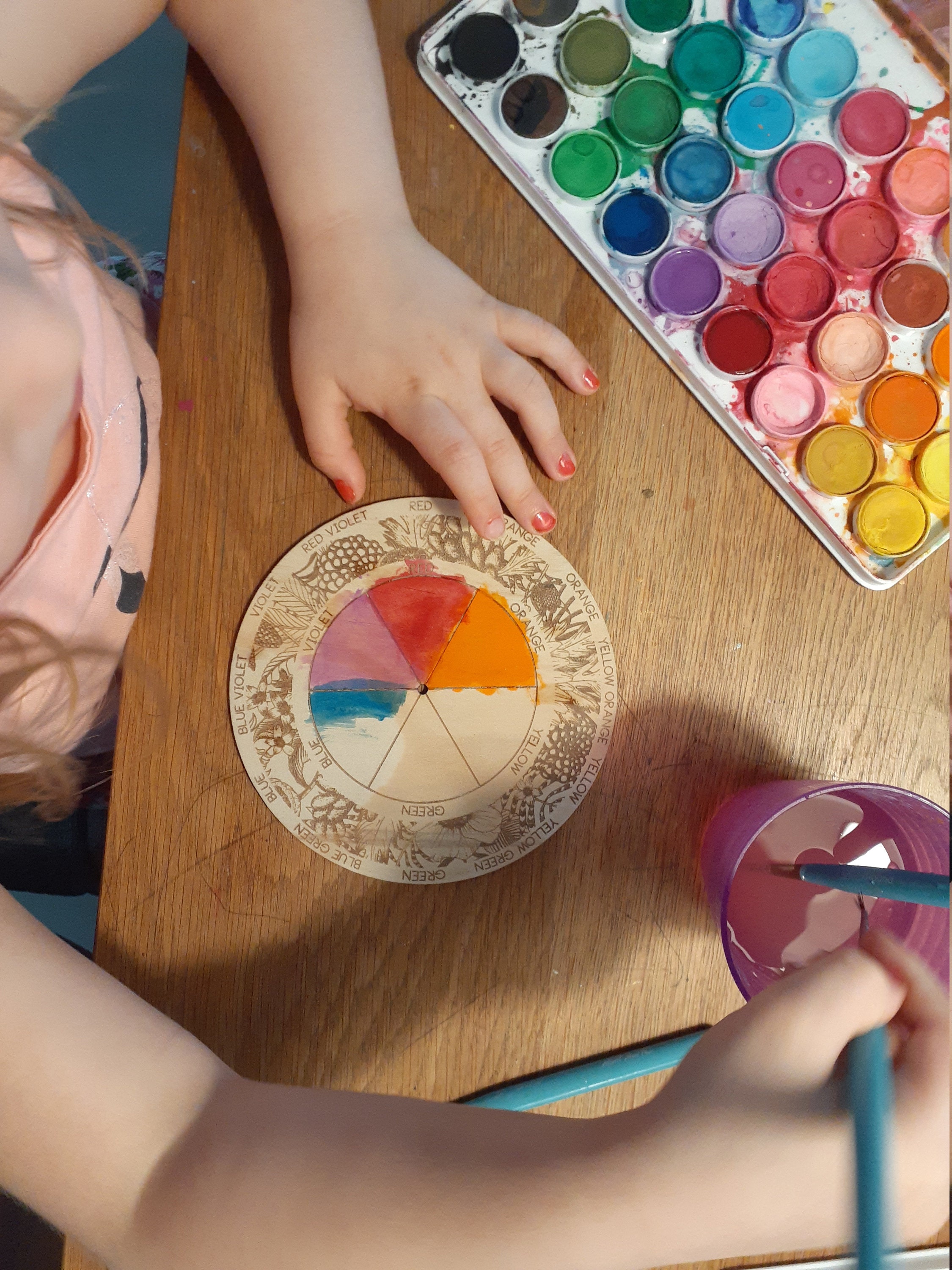 The other option is to have it sent in wood fully painted and packaged ready to use. 
Our morning walks have become more regular and exciting now that we have the added task of collection lots of different items in different colours. Layla has loved coming home and carefully placing the pieces in a coloured rainbow around the outside.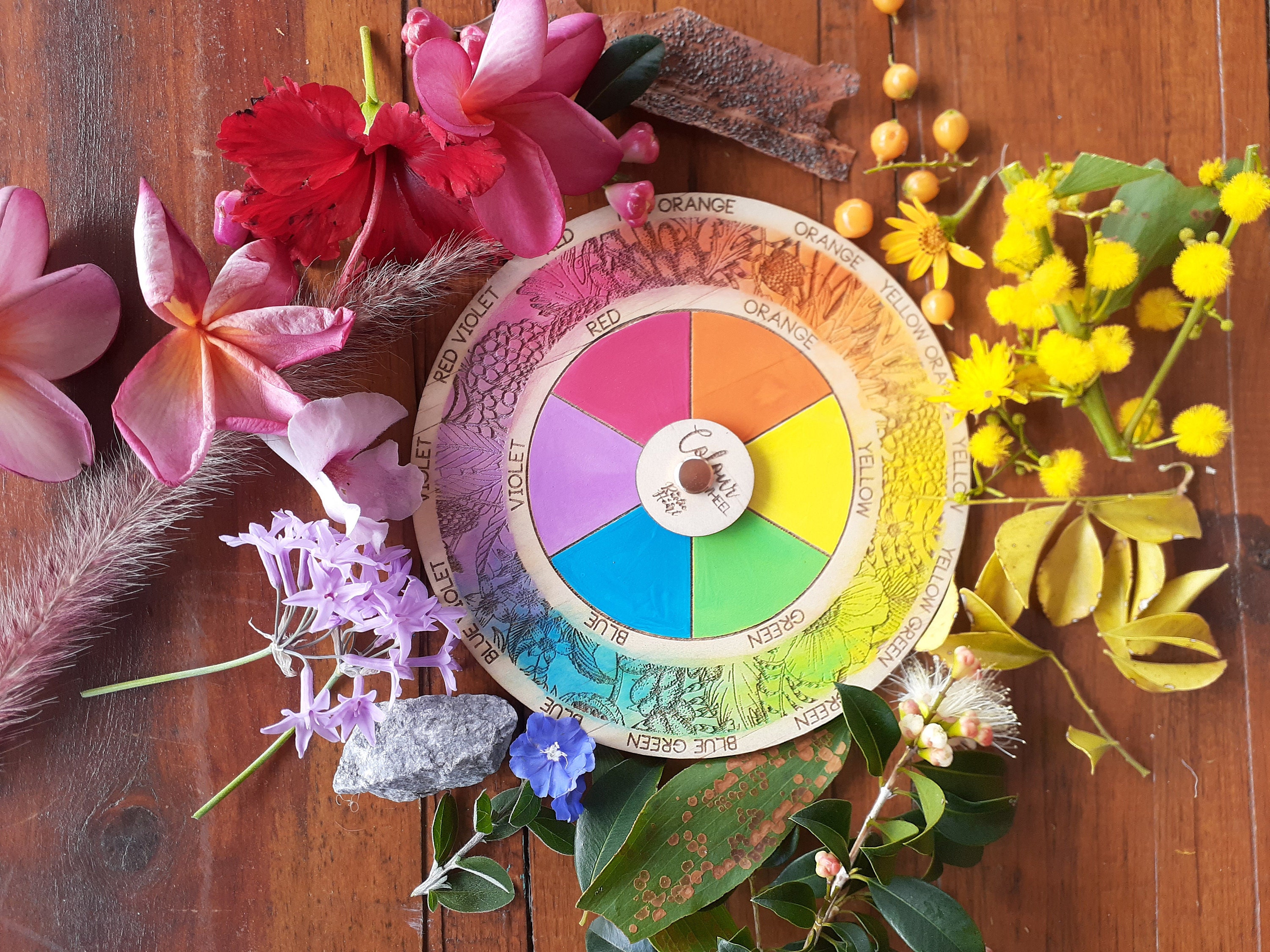 The colour wheel has also been used to talk about what colours mix together to make others. And of course Layla's favourite way to do this was with food colouring and icing for our cupcakes at afternoon tea.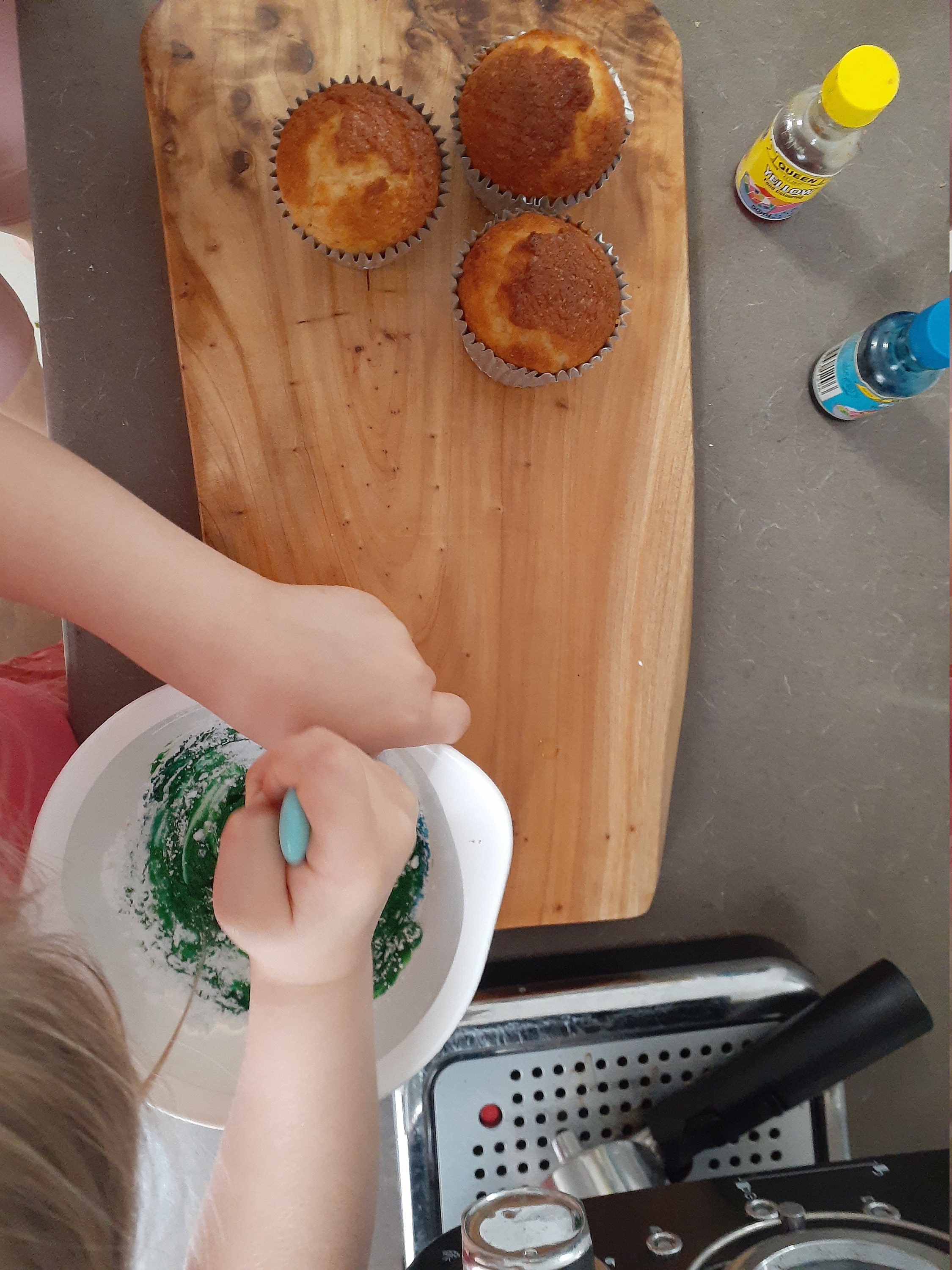 Each day we have been playing with one colour and creating something to add to the wall of our playroom with our wheel as the centre. Raiding the craft cupboard we found a 3D butterfly from kmart in blue and we made some leaf tracings to add to our green section.  The other items that we are slowly adding will be paper flowers in different colours using hand painted papers.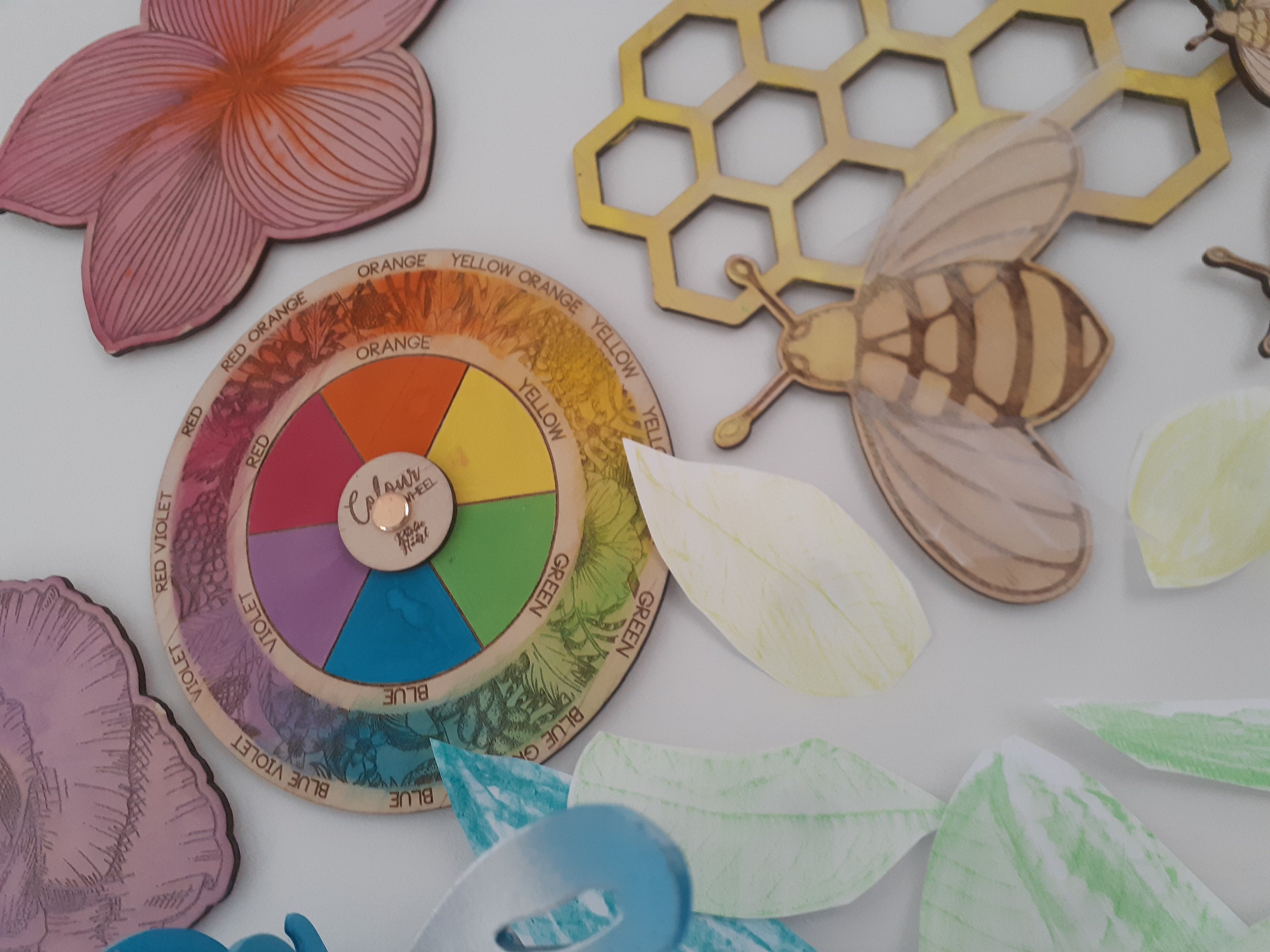 For the older kids in the house that might want to learn more about the colour wheel and different types of colour palletes, the set comes with some overlays to help understand colour and combinations.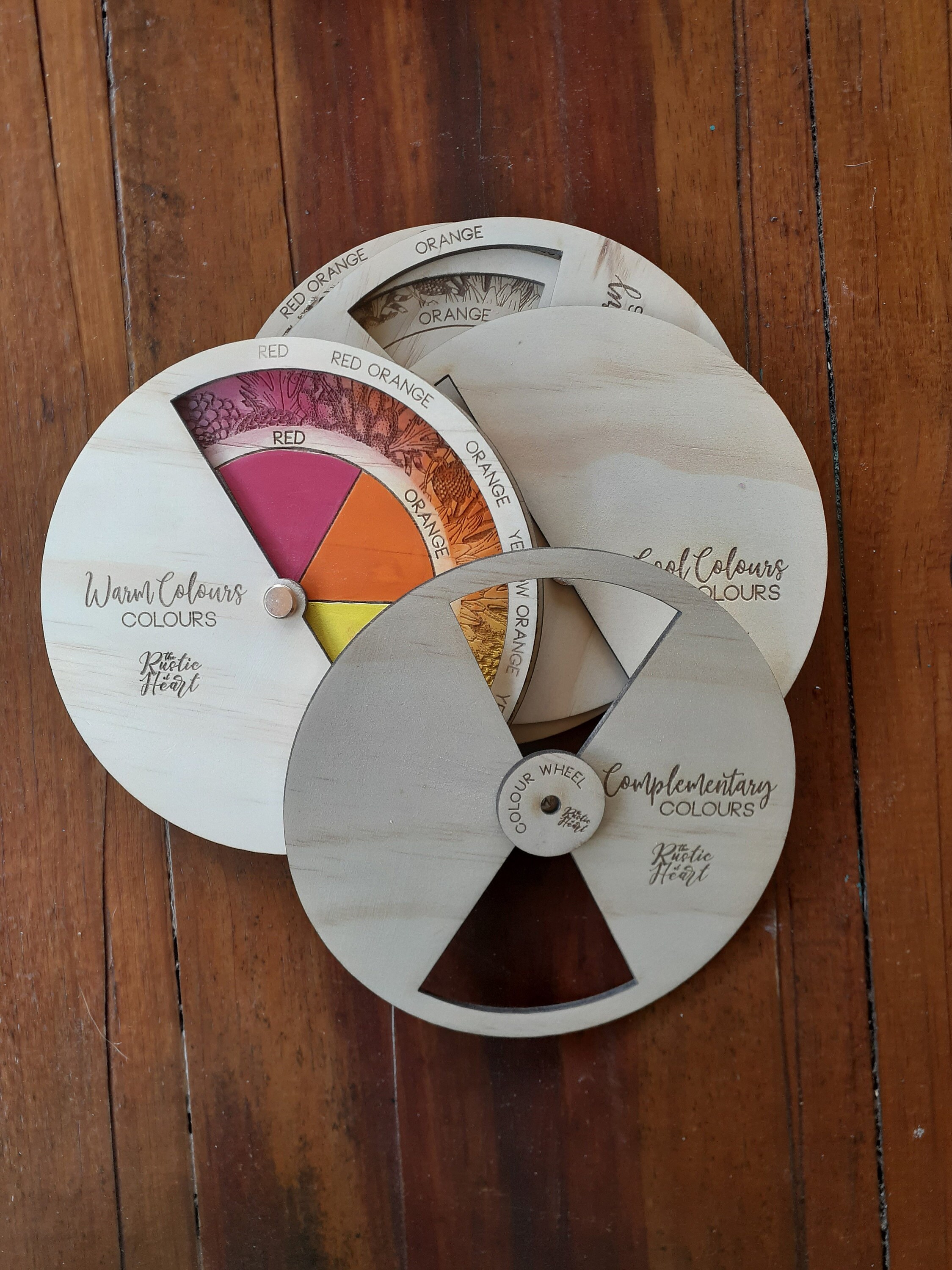 We hope the Colour Wheel provides you with some entertainment and distraction during this time of change and social distancing. 
Good luck this week parents.