Wow hasn't 2020 thrown us all a curve ball!
Its certainly been a year and one that we have decided to use to our advantage. 2020 has seen the wedding industry come to a grinding halt. Many of our loved up couples have had to make the tough decision to postpone weddings until a calmer and more stable time for the industry.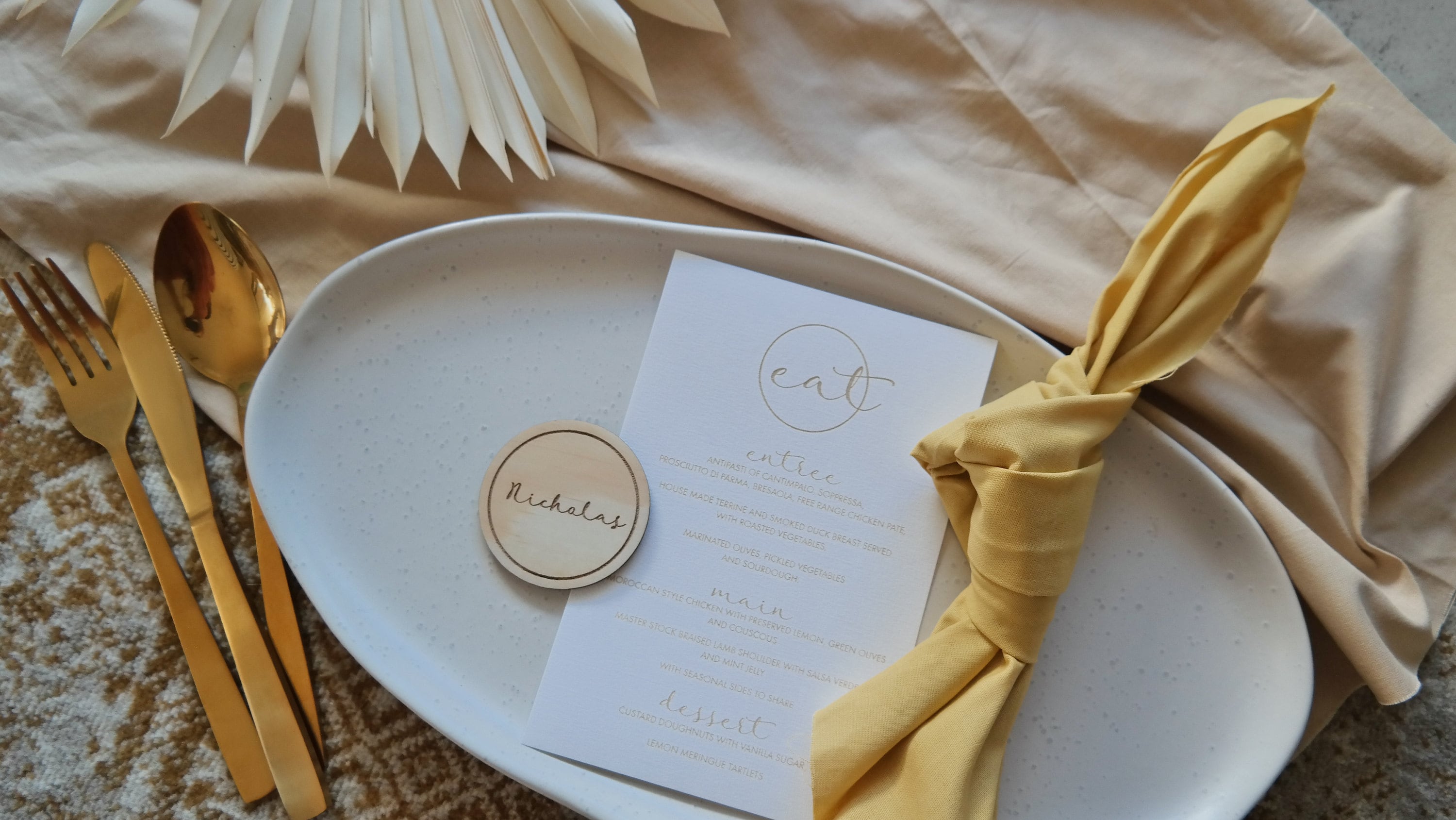 For us this has meant a very quiet 2020 or a chance to stay busy and active and update our range, we chose to stay busy. We have fallen in love with the detail and soft elegance of engraved paper over the last year and decided to take the opportunity and abundance of down time to create new looks for all our couples.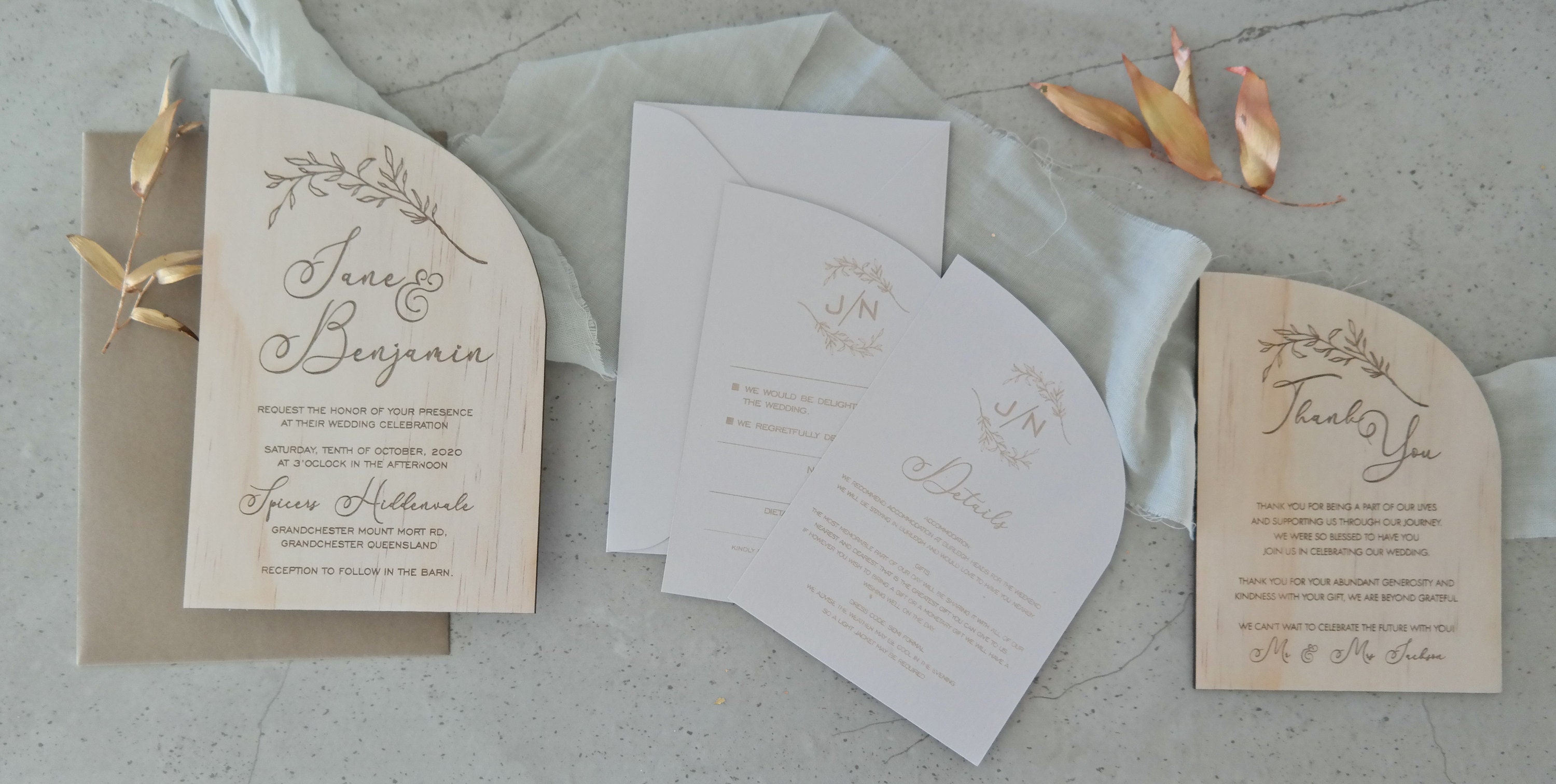 Each suite we are realeasing for our wedding invitations is going to include Menus, Place cards, Thank Yous, Signage, Save the Dates and full invitation accessories eg. RSVP and Wishing Well or Details Card.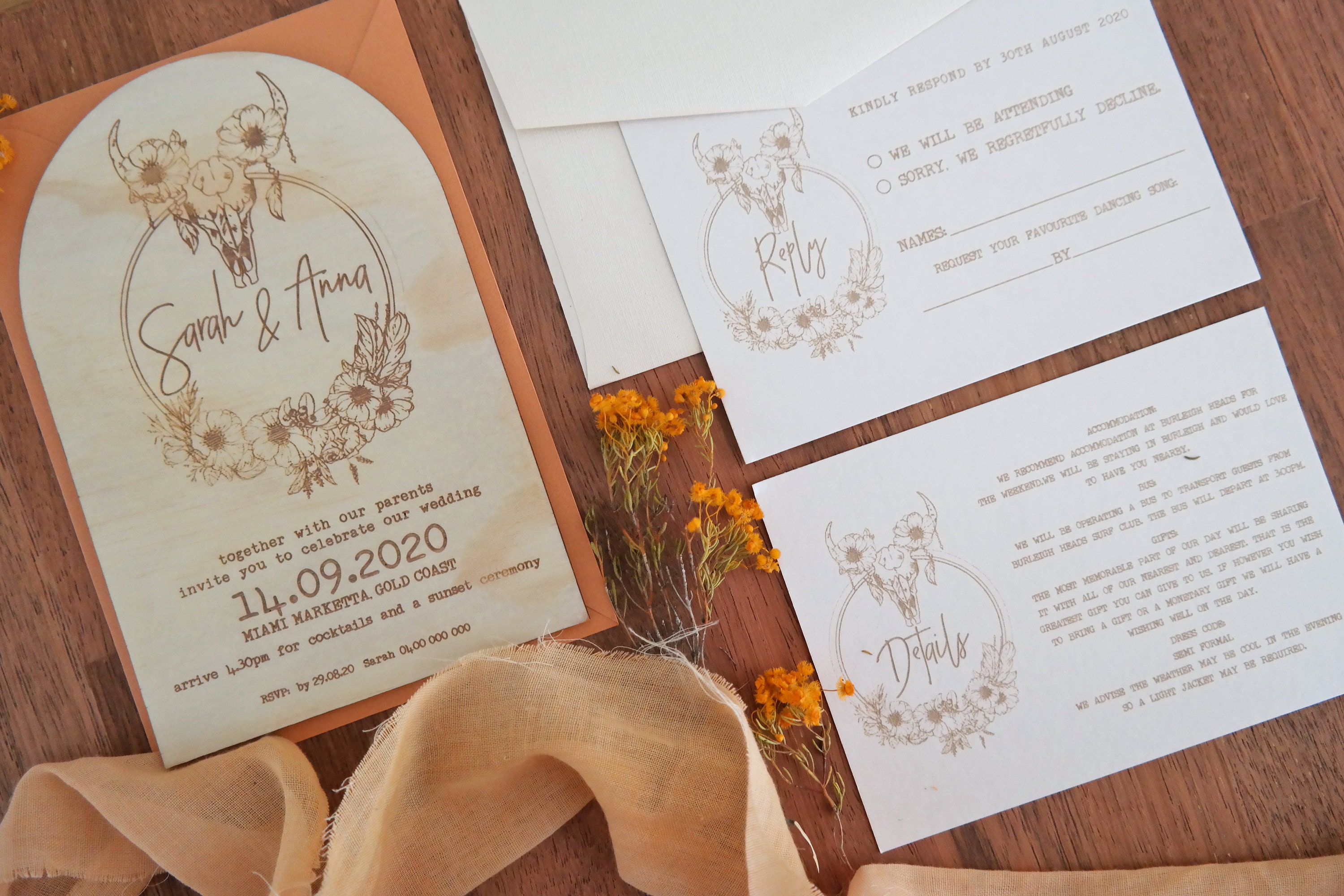 We will be focusing on a full paper suite and timber or acrylic accessories. But dont fret all of those couples who love our Wood or Acrylic Invitations, these will still be available in all our suites.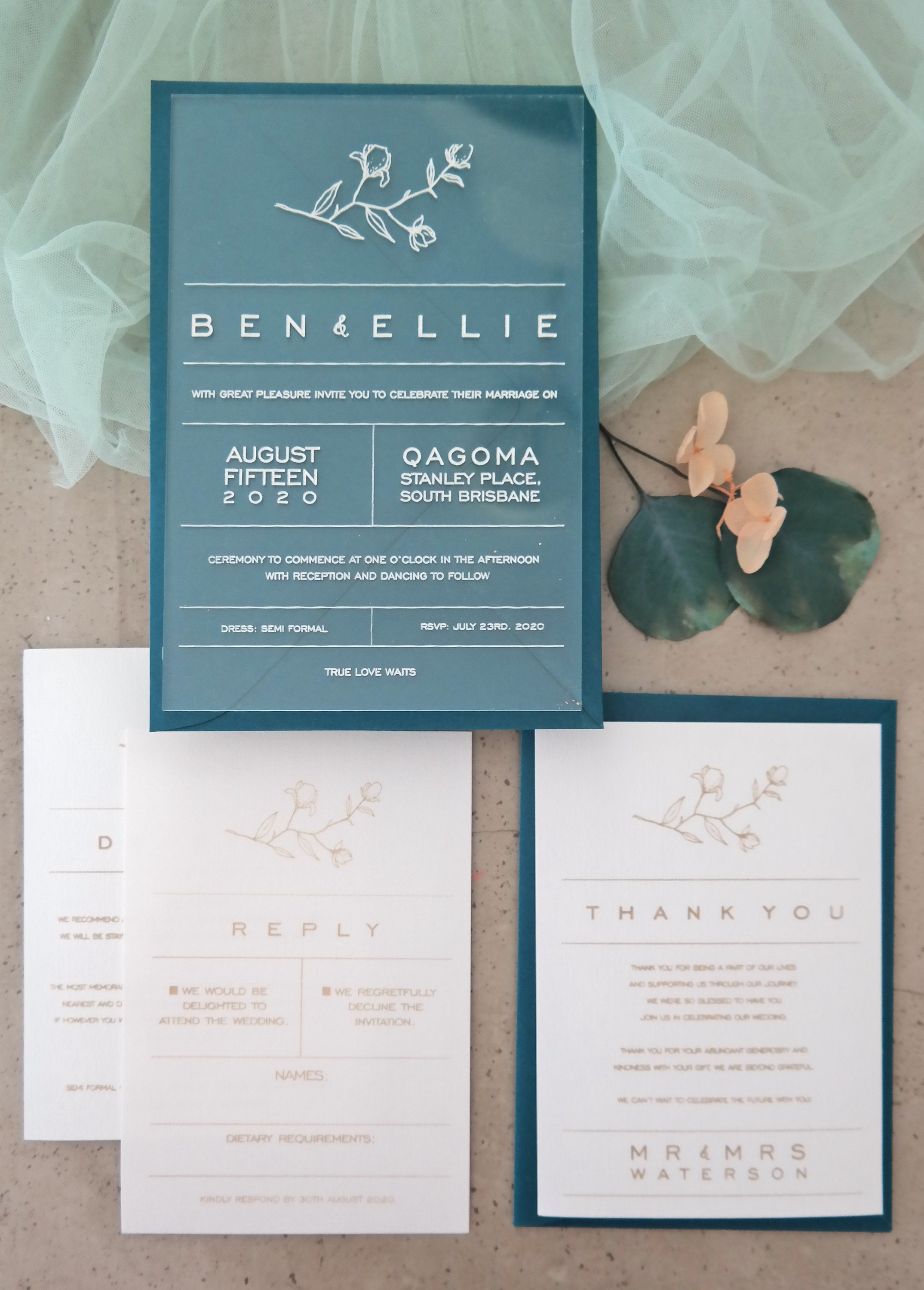 What has not changed is our minimum order of 10 pieces. This allows us to cater for the small wedding which is becoming the norm for the industry under this increased pressure for self isolating and restrictions.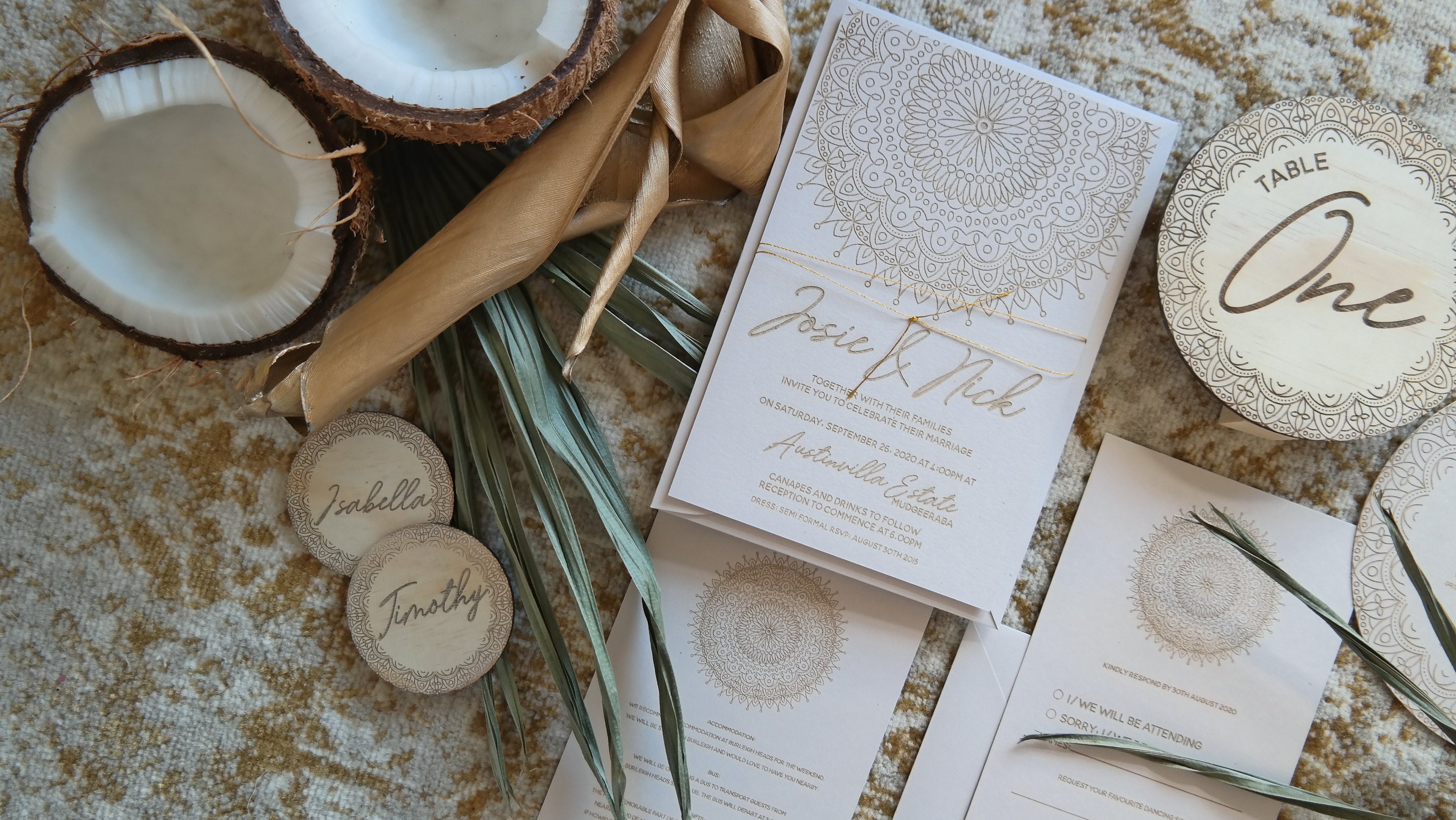 What has changed is that you can now find a full package of Wedding stationery and styling accessories all designed to match in a number of colour schemes and styles. This allows our couples to make quick and easy decisions around their wedding day and to take the confusion out of planning your day. 
We are still here and ready to chat about ideas and needs for your day, drop us a line!